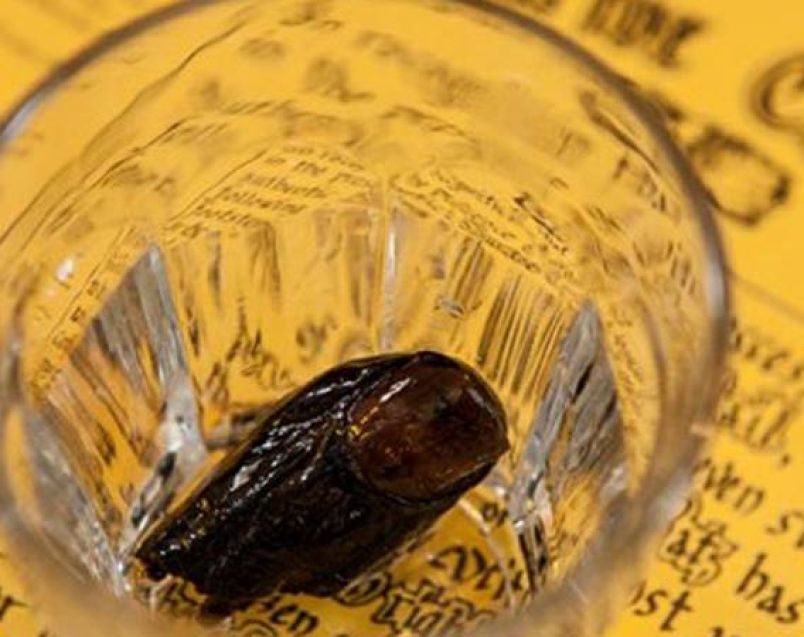 In the wild west town of Dawson City, Yukon, Canada, there is a bar called the Sourdough Saloon. Since 1973, that bar has offered its famous "Sourtoe Cocktail." This is a shot of whiskey that contains a dehydrated amputated human toe. Drinking it enters you into the prestigious Sourtoe Cocktail Club, which entitles you to the respect of your fellow man wherever your travels may take you.
You aren't supposed to swallow the toe, but that hasn't stopped more enterprising drinkers from doing so. Occasionally toes are lost, so the Sourdough Saloon has a standing request soliciting people to donate their toes to the bar so that they can always have a supply for their customers.
Nick Griffiths, a Royal Marines veteran and extreme sports competitor, saw an ad from the saloon asking for toes, so he offered them three of his own. He is now planning on traveling to Dawson City so that he can drink the famous Sourtoe Cocktail with one of his own donated toes. KTVU News reports:
According to the Post, the inn was in desperate need of a quality big toe as the "titular toe" of the $5 Sourtoe Cocktail is is so sought-after that it frequently gets stolen.
"We have been without a big toe for some time, so his generous toe-nation will help ensure the tradition continues," Downtown Hotel general manager Adam Gerle said in a news release.
On Monday night, Griffiths will be reunited with his lost digit for the first time since losing them in the ultramarathon. The Yukon tourism board will fly him out from Manchester to the hotel for the long-awaited drink. He will be the first person ever to drink the Sourtoe cocktail featuring his own detached big toe.
"I am excited to be returning to the Yukon and reuniting with my detached digit," the man said, as per the Post. "Doing the Sourtoe Cocktail with my own big toe will be a memory I will take to the grave," Griffiths says.
-via Dave Barry | Photo: Vancouver Courier
Source: neatorama