Rolo is a minimalist home located in Morin-Heights, Canada, designed by Alain Carle Architecte. Before the intervention of the space, the owners had created a series of scattered and fragmented amenity areas on site linked together by winding hiking trails. The organic and temporary nature of these initial site usages informed the beginning of the project.
The conceptual premise was anchored to these temporary structures as well as respect to its original state prior to the intervention. The topography of the plateau was maintained by dividing the structure into two volumes. One volume houses the daily functions of the home, while the other the nightly functions. A glazed passageway unites the volumes while simultaneously providing views of the horizon.
The residence was constructed mainly using glue-laminated timber, allowing for high ceilings and interior landscapes. As described by the architects: "The structural layout is simple and apparent; expressing lightness and an ephemeral quality of the intervention, in contrast with the more permanent aspect of the rocky hillside."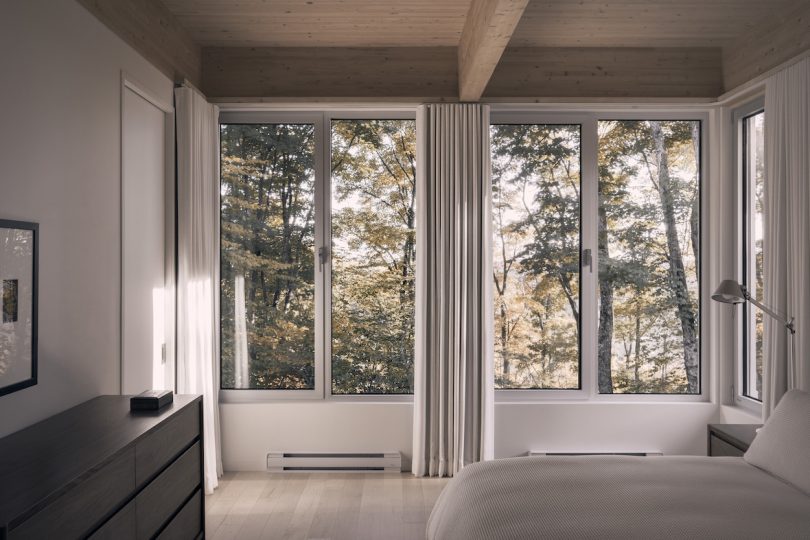 Photos by Félix Michaud.
Source: design-milk