Surrounded by nature, the House in Mita is a residential project designed by Horibe Associates that spans 84.64-square-meters. The U-shaped house is located in the southern part of Osaka, Japan, with a wooded area facing them and crops of rice plants growing nearby that help add an element of privacy.
The exterior is clad in metal corrugated panels, as is the roof, for a cohesive yet minimalist feel.
The home was designed with a U-shaped layout which offers an interior courtyard for a more private outdoor space. It also creates a connection between the rooms that wrap around it.
A massive window in the main living area opens up to the courtyard framing views of the green rice plants while allowing natural light to enter the house.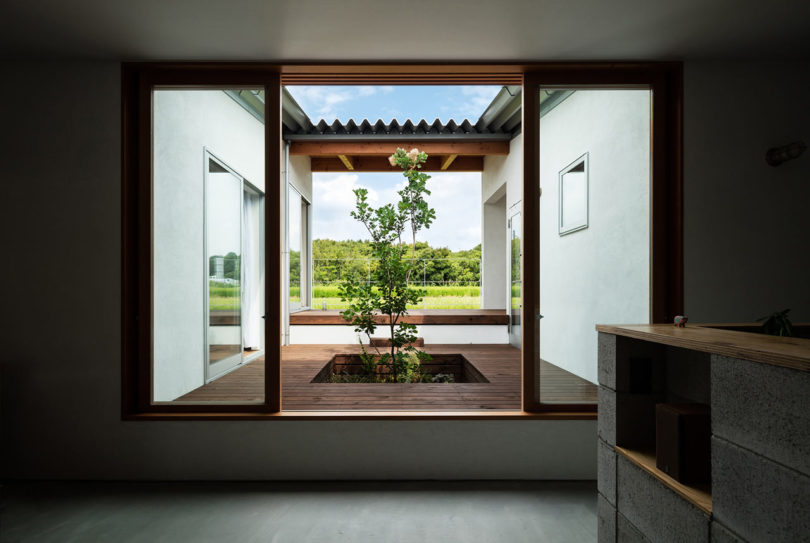 A single tree is planted in the center of the courtyard providing a view of nature from each room.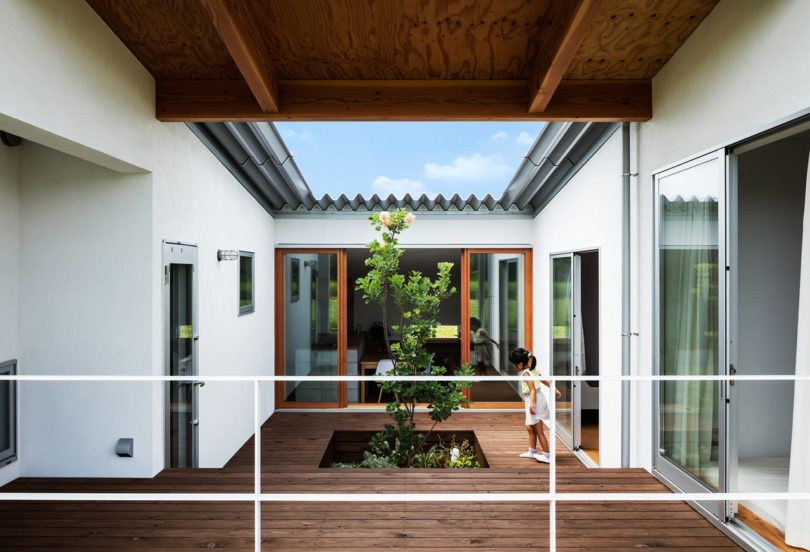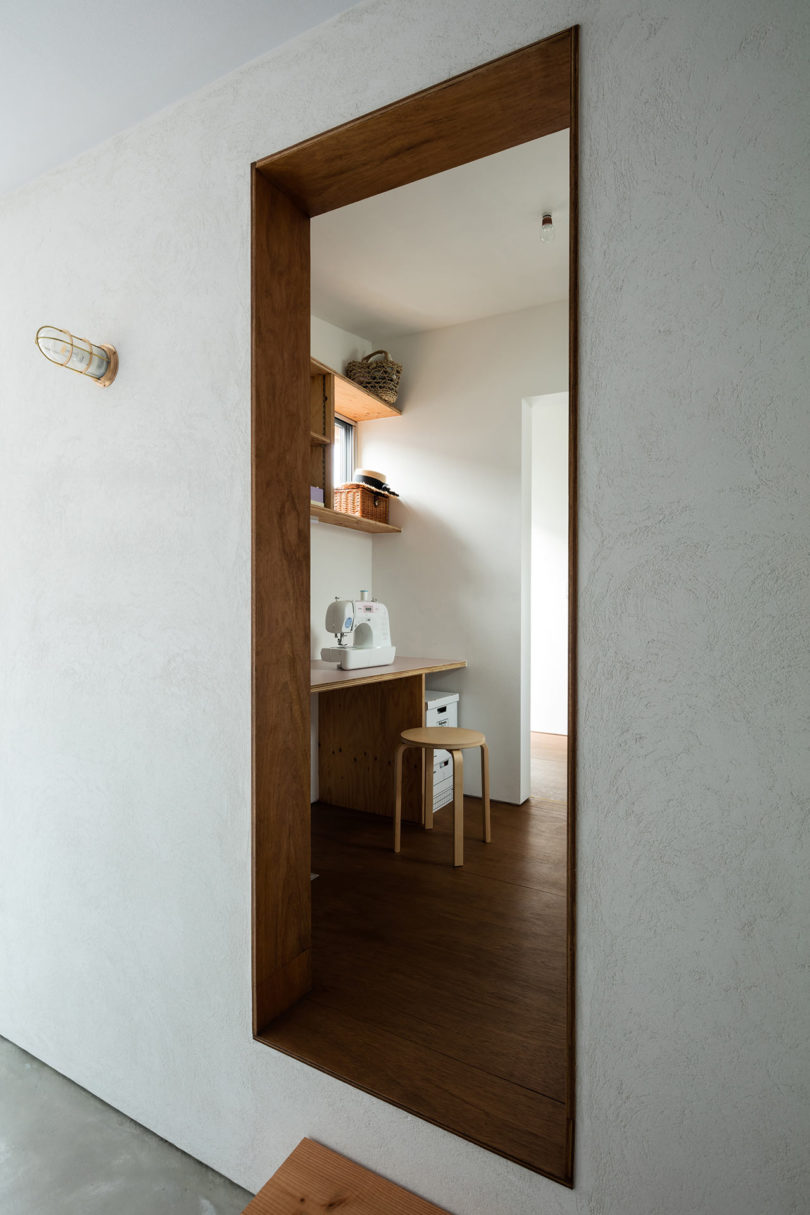 The main living space with the kitchen, living room, and dining room is set lower than the rest of the rooms for added privacy when they're relaxing in the public spaces.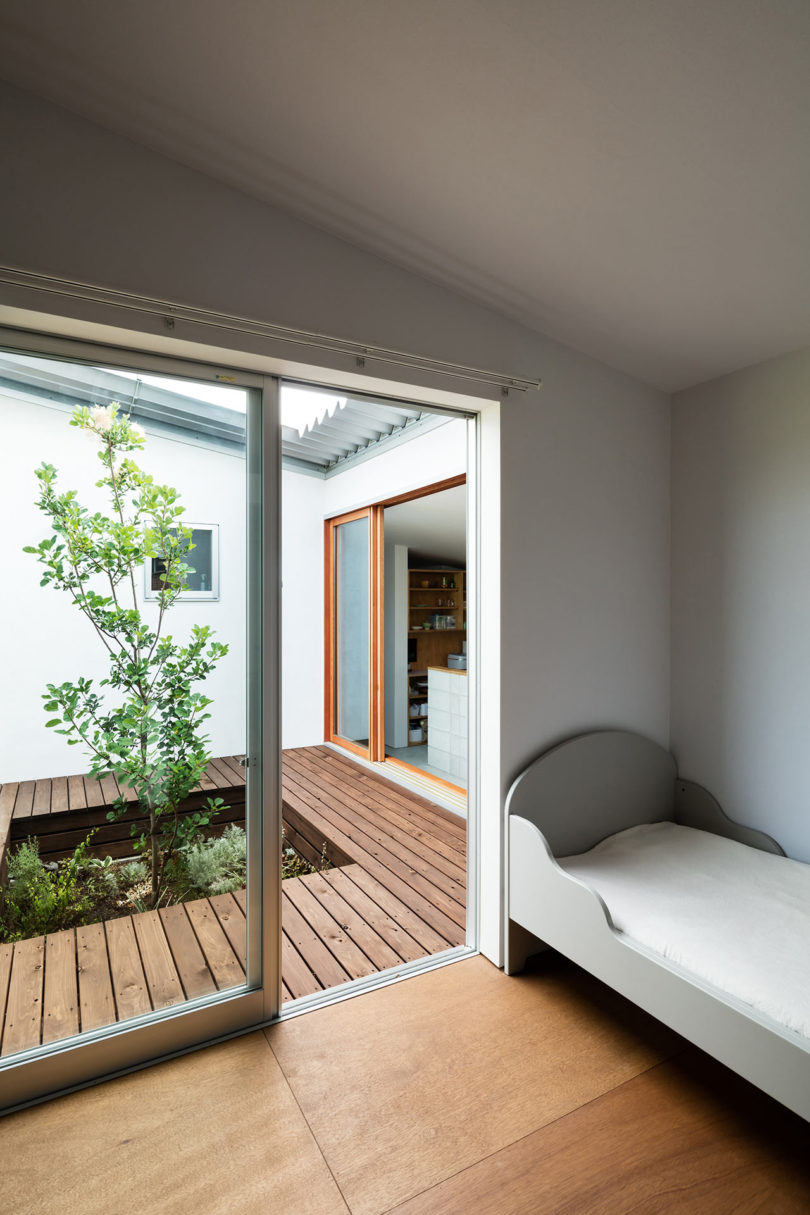 Photography by Yohei Sasakura.

Source: design-milk