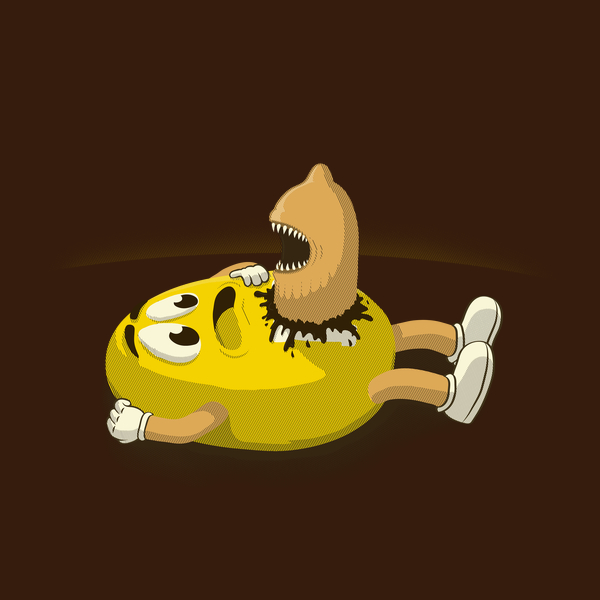 Alien Peanut Inside by IdeasConPatatas
They thought they were immune to the laws of movie land because they're made of candy, but those little chocolate guys with the colorful crunchy shells discovered life in movie land was fraught with peril- and creatures from all across the universe find their flesh delectable. They also found out that those Ms with the peanut inside them were even more vulnerable to bodily invasion by certain kinds of alien parasites, and yet they had no way of knowing when they'd been infected because their crunchy outer shell prevented them from feeling what's inside them. And as the alien young started breaking through those Ms on their chests it became clear there's nowhere to hide when you're a piece of candy!
Add some deliciously geeky humor to your wardrobe with this Alien Peanut Inside t-shirt by IdeasConPatatas, featuring a sweet yet bloody design that your fellow fans will totally eat up!
Visit IdeasConPatatas's Facebook fan page, Twitter and Instagram, then head on over to his NeatoShop for more choco-riffic designs:
View more designs by IdeasConPatatas | More Funny T-shirts | New T-Shirts
Are you a professional illustrator or T-shirt designer? Let's chat! Sell your designs on the NeatoShop and get featured in front of tons of potential new fans on Neatorama!
Source: neatorama