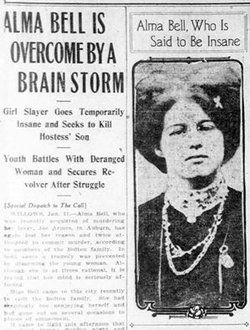 In June 1909, Placer County, California, Alma Bell was dumped by her fiancé, Joe Armes. In response, she confronted him and shot him dead.
One of Joe's brother's claimed to have heard her say, "Goodbye Joe," after the shooting.
The trial was big news at the time in Sacramento and San Francisco newspapers.
The remarkable part of the story was that Alma was acquitted that November in a jury trial. "Not guilty, by reason of insanity."
The newspaper account of the trial said a majority of jurors favored acquittal during deliberations and convinced the holdouts to come over to their side based on "the unwritten law" associated with men promising to marry women.
She lived until 1952, aged 66 and was interred at the Old Auburn Cemetery…without a headstone.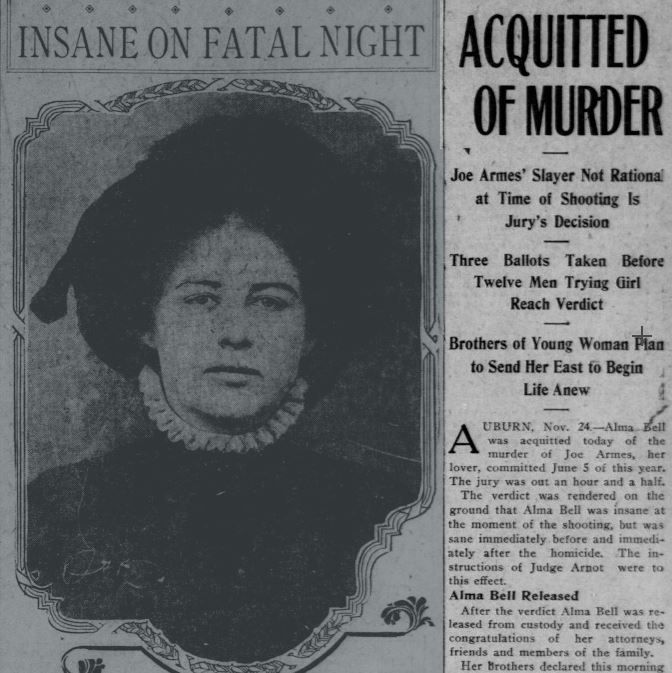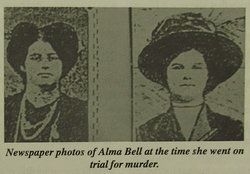 Source: neatorama