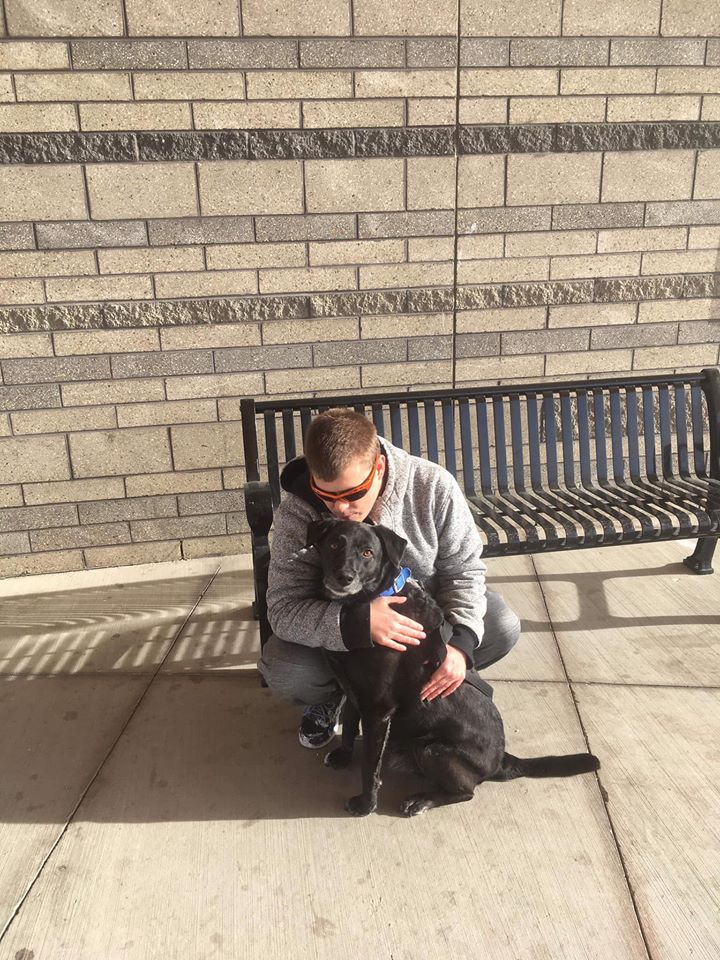 Stephen Shkuratoff from Alberta, Canada, may have a blind condition but that's not stopping his deep love for dogs. A member of the online community, Dogspotting Society, where users can share heartwarming dog photos and stories, Shkuratoff posted this request on the Facebook page:
"I love being a member of this group!" … "I am blind and was hoping to ask for more dog descriptions. Personality traits are more helpful than colors. Like how soft the dog is, for example. Bonus as always for dogs full of kisses and snuggles. Thanks for making me feel included. Hope no one minds me asking for descriptions a lot recently."
Over 2,000 responses came in from fellow dog owners and they sure did not disappoint. The visual descriptions are as endearing as they are thoughtful and help to inspire more appreciation for our loyal pet companions and other gifts we may take for granted.
"All these descriptions are so lovely and I am very thankful," he said after reading through the overwhelming number of responses.
Read the full story from People.com.
(Image credit: Stephen Shkuratoff / Facebook)
Source: neatorama