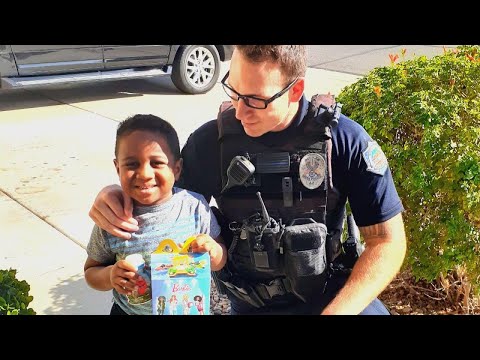 For some reason, kids view 911 as a go-to number when they need help. Well, they're not wrong, but it seems that perhaps some parents don't explain what kind of help shall they call 911 for. This perhaps explains why some kids call 911 to ask for helpwith their math homework.
Recently, police in a Phoenix suburb got a strange 911 call. It wasn't an emergency, but rather a request. A 5-year-old boy just wanted to order a Happy Meal from McDonald's.
In a follow-up call, the father, Randy Skabelund, told the dispatcher that there was no emergency and his son Charlie must have had his cellphone.
Nevertheless, a police officer responded to the young boy's request.
Officer Randolph "Scott" Valdez arrived later at the family's home for a welfare check.
He brought the requested meal, took time to teach Charlie about when it's the right time to call police and even posed for a few photos.
The boy's mother, Kim Skabelund, says Valdez handled the situation with "love and kindness."
What are your thoughts about this one?
(Video Credit: Inside Edition/ YouTube)
Source: neatorama