Cloudnola's newest collection of mirrors check all the boxes: minimal, modern and fresh. Make a space feel larger by adding a sizable one or group several mirrors together to create a focal point for a strong design statement. We're drawn to the leather hangers several of them feature, such a simple yet thoughtful touch. Which is your favorite?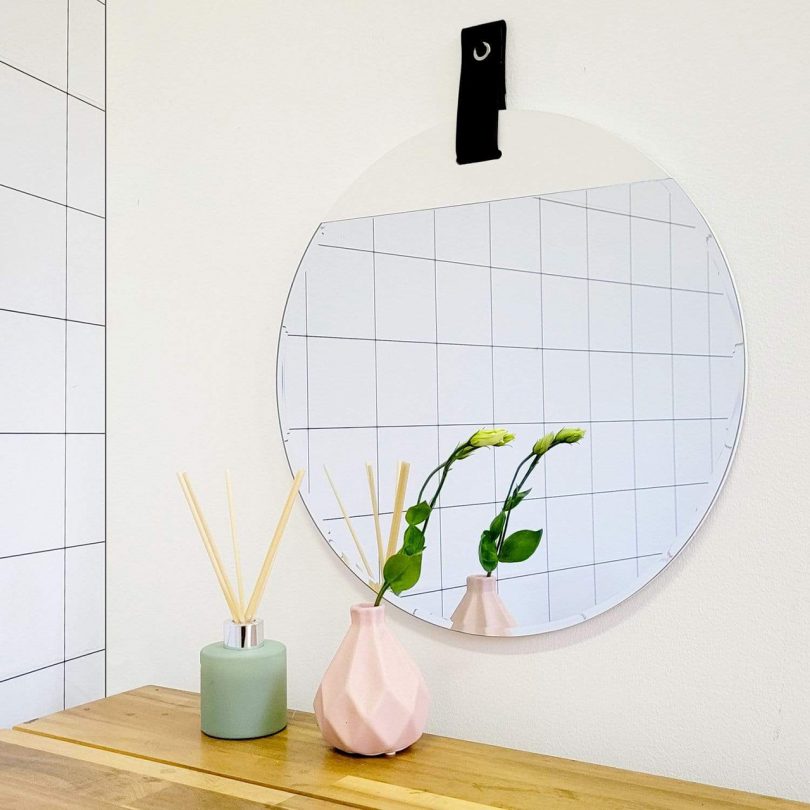 Reflect White Mirror
The Reflect Mirror series was inspired by fashion. Notice the leather strap detail at the top from which the 15.75-inch mirror can be hung on the wall with a single screw or nail. Choose from pink, white or black to add a fun touch to your space.
Pink Boo Mirror
The perfect countertop accessory for applying your skincare routine or catching a last glimpse of yourself as you run out the front door. The pink base adds a nice pop of color wherever you might need it, but it's also available in turquoise and black.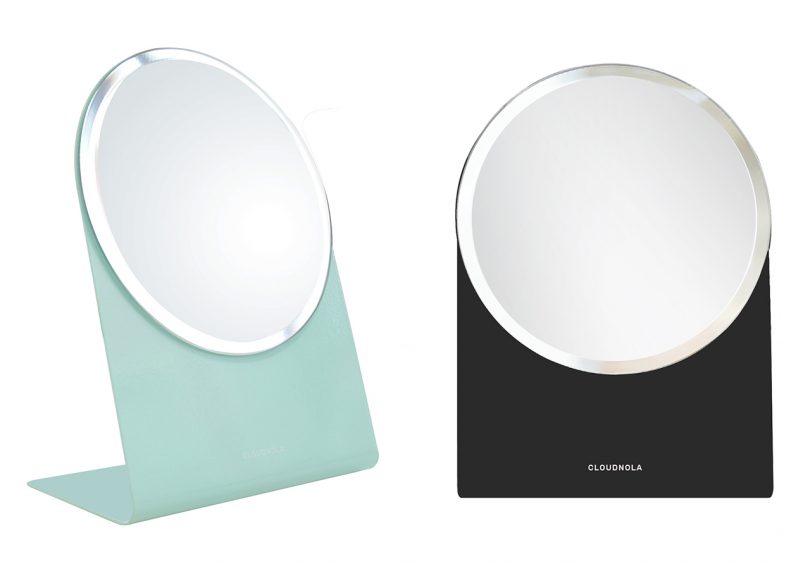 Gold Mosaic Round Mirror XL
These tri-tone mirrors are full of personality and ready to be the focal point of any room. With both the gold and rose options in the regular size and the gold version in the XL, this unique geometric piece looks wonderful alone or in a group.
Stone Mirror Smoke, Rock Mirror Clear + Rock Mirror Rose
The designs of the Stone and Rock family of wall mirrors were inspired by nature. Three subtle stone-like shapes – in smoke, clear and rose – with leather hanging straps just might be the thing your space needs to feel finished.
>>> Visit our mirror collection to see more in the Design Milk Shop! <<<

Source: design-milk