With companies adopting open layout concepts or transforming unconventional buildings into office spaces (see here and here, for example), there's an increase in the need for acoustic solutions to address the noise issues. Crease is a new range of modular acoustic ceiling tiles designed by Turf Design and MNML that helps dampen noise and control the level and frequency of sound in different areas of the office.
What makes the Crease range unique is that it's made to magnetically snap to the underside of a grid that can attach directly under pre-existing ceiling tiles. Made from recycled polyester plastic (a majority of which comes from recycled water bottles), the drop ceiling tiles add dimension and texture while also concealing the grid itself.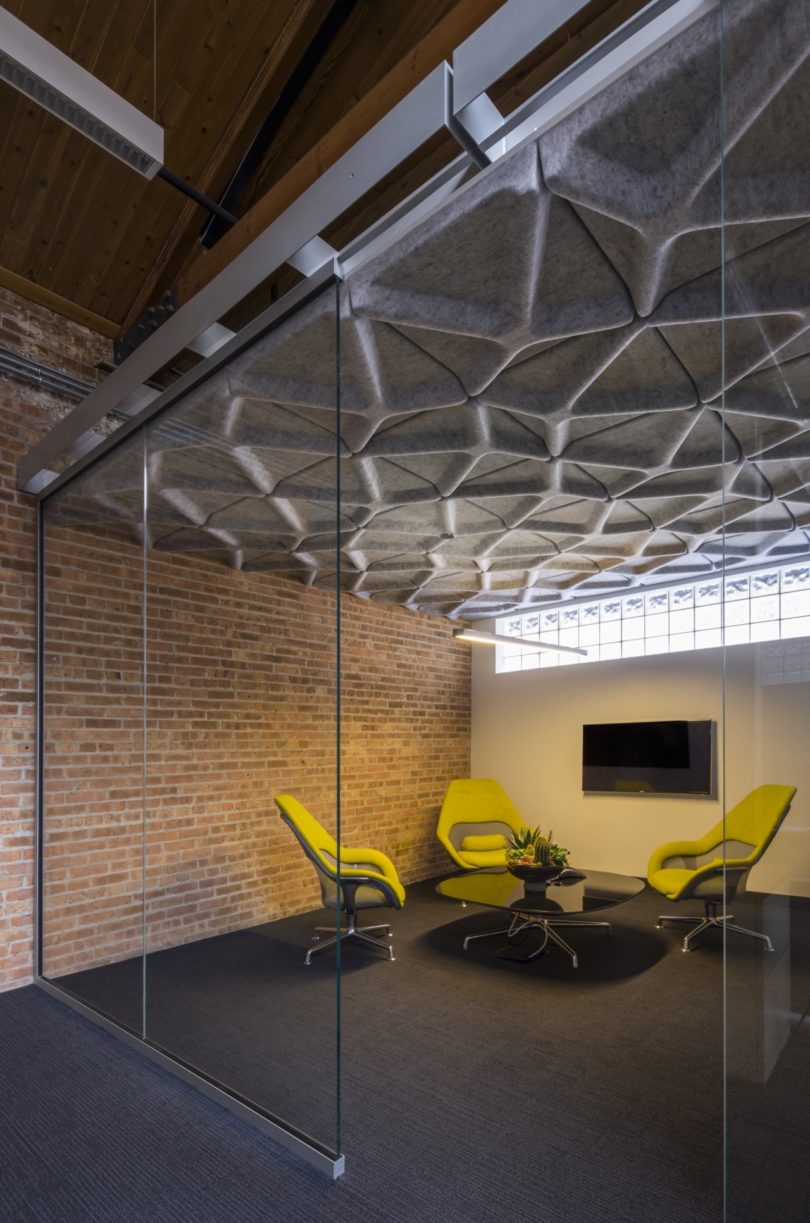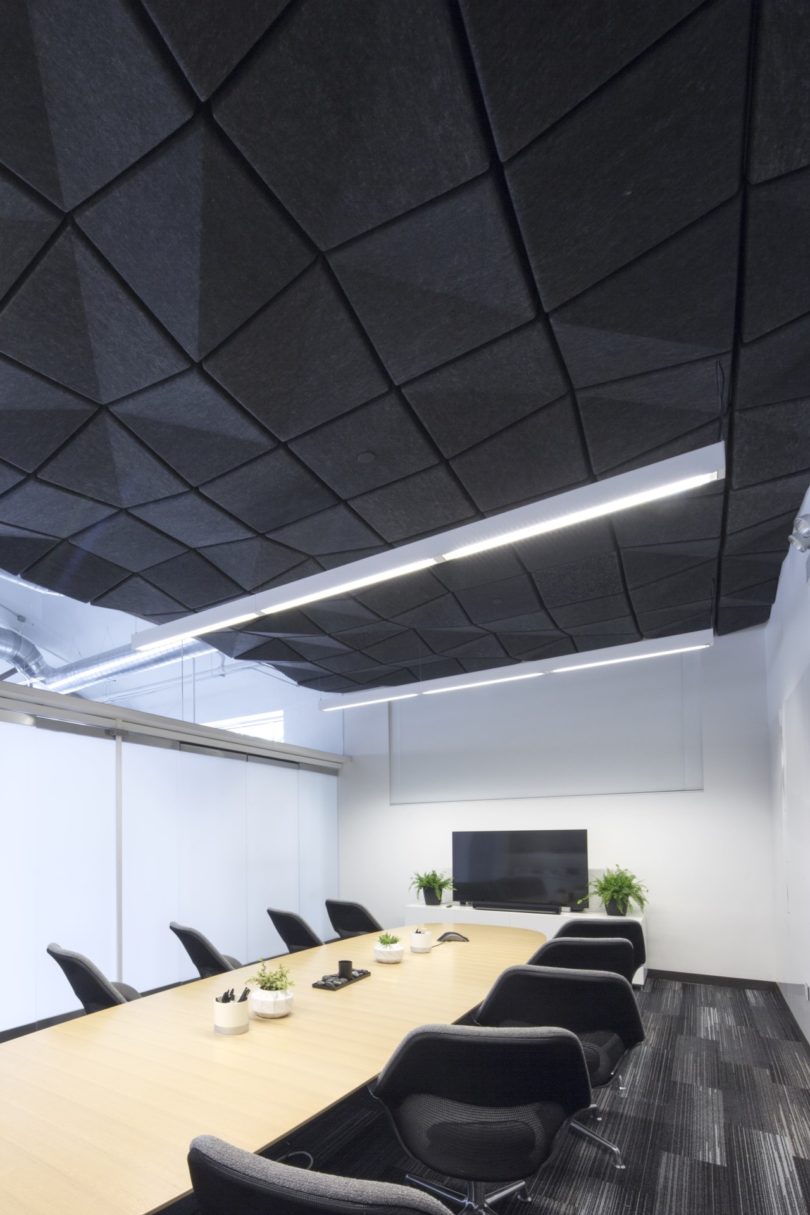 Photos by Michelle Litvin Studio.

Source: design-milk