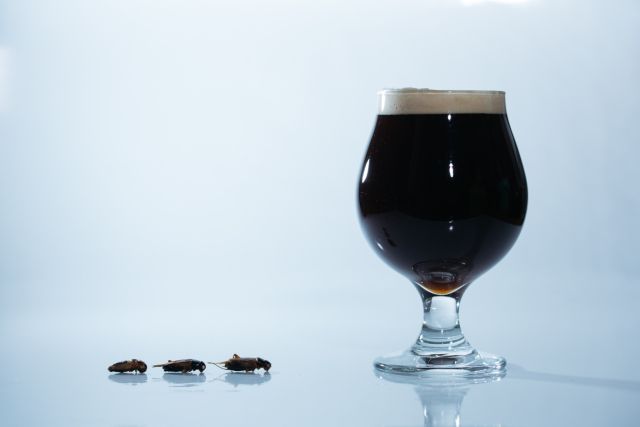 A dark ale made from crickets will be making its way into Shibuya this March. The ale will be made from farm-raised bugs, kept in optimal conditions until harvesting. The crickets are roasted and added to the brew. The resulting ale has a bitter and savoury taste with a caramel-like undertone. In addition, the aroma will remind the drinker of coffee, as SoraNews24 details:
Ishikawa Prefecture's Tono Brewery has teamed up with insect food production firm Antcicada, headed by self-proclaimed cockroach lover (or "katsaridaphile" for you Scrabble players) Yuta Shinohara.
Antcicada has already developed cricket soy sauce and cricket ramen, and now with Tono's help is set to release Cricket Dark Ale.
From Sunday 15 March to Wednesday 18 March, Antcicada will be serving glasses of this bold new ale at a pop-up stand in Shibuya Parco. In addition to the beer, specially selected insect snacks will also be served and merch such as T-shirts can be purchased.
What makes this cricket beer unique and quite possibly a world-first is that the crickets used are fed the lees (leftover sediment from brewing) of previous batches of Cricket Dark Ale, creating an efficient cycle of waste-reduction which can only bring out more of the inherent flavor and aroma of the drink.
image via SoraNews24
Source: neatorama