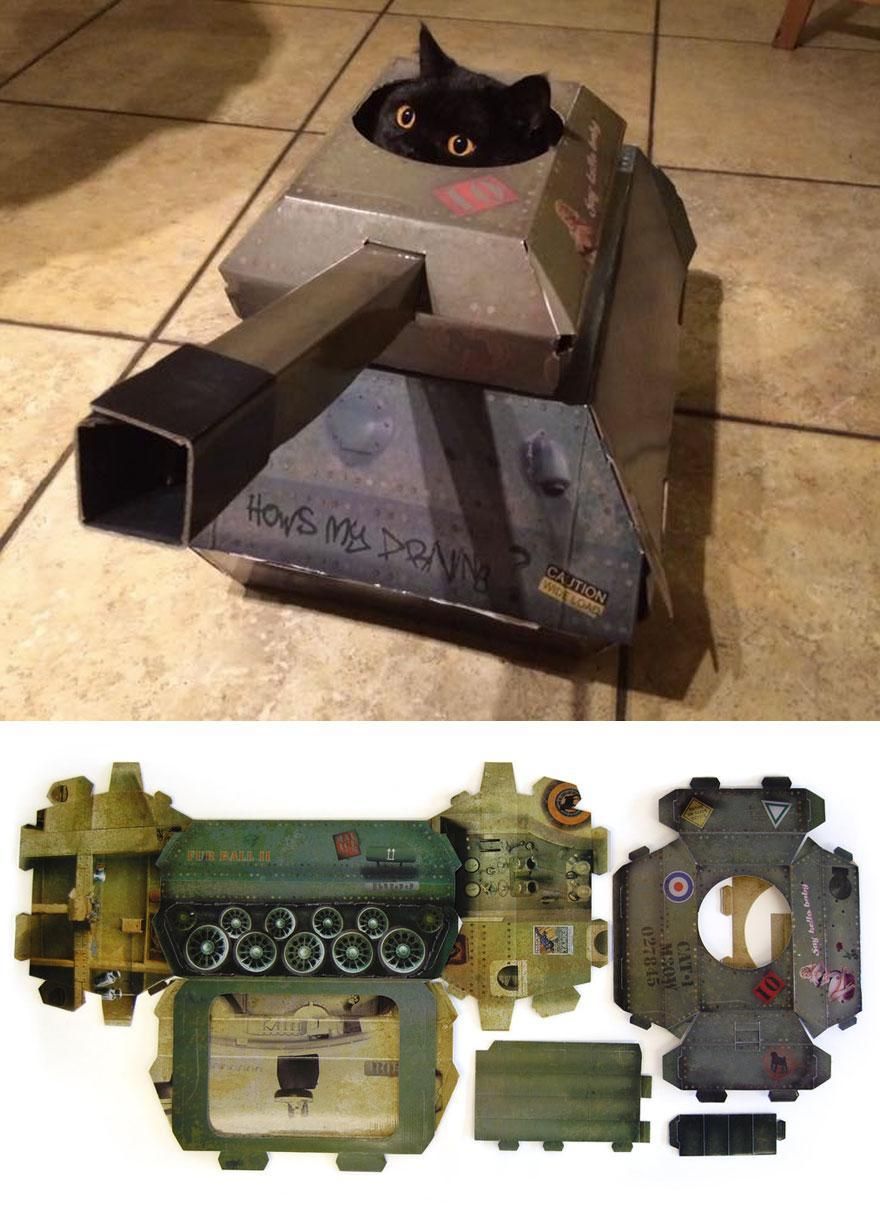 Tanks, firetrucks, airplanes, cars… you name it! This UK company creates all sorts of elaborately designed cardboard kitty toy playhouses, which are available on Amazon.
A unique alternative to other kitty toys & pet accessorys, [sic] the tank will turn your favourite pets into soldiers on the front line. Supplied with instructions and easy to assemble, it's a no brainer!
One customer's cat wasn't so impressed with it however and later decided that a plain ole empty cardboard box was better. Still, they're a pretty big hit among humans. The best part? They're foldable and a good scratching alternative for your cats.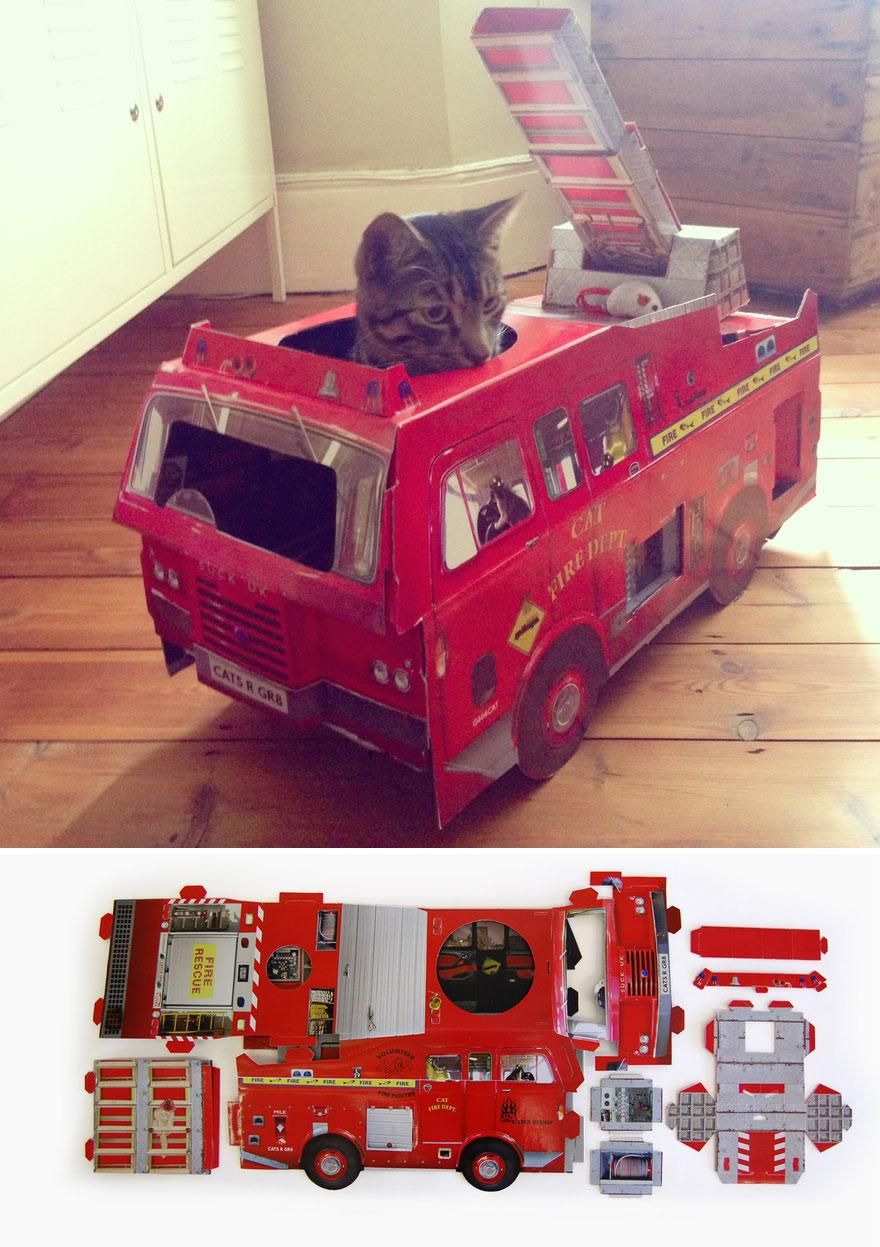 Just purr-fect! Find out more here.
(Image credit: Suck UK via Megaphone)
Source: neatorama