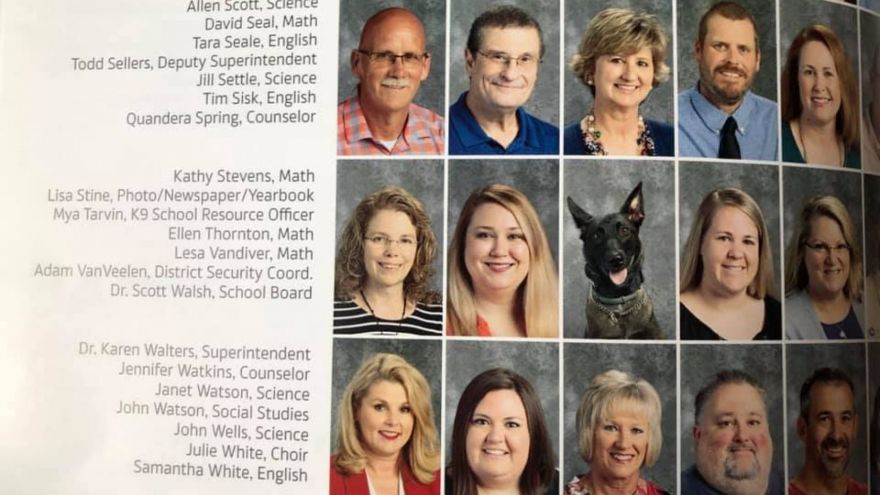 ARKANSAS — A 3-year old K-9 Belgian Malinois named Mya Tarvin was included in Bryant High School's yearbook. Mya was the K9 School Resource Officer. Her photograph garnered a lot of support from the community online.
Police previously posted that Mya began serving with the department in August 2018. She serves as "primarily a narcotics K9 but is also trained for tracking and article recovery," and works mainly in Bryant High School and at school functions.
The community was quick to offer their support of Mya online.
"That is a very adorable picture!! She looks so happy!!" one user wrote. "She's my favorite officer," wrote another.
Looking at the photograph, she looks like the happiest one.
(Image Credit: Bryant Police Department)
Source: neatorama