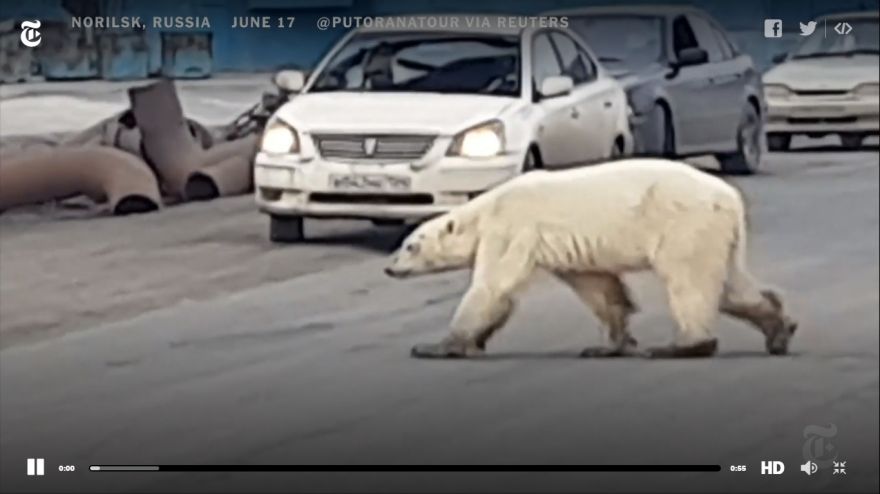 In Norilsk, Russia, an emaciated polar bear was found scavenging for food, a rare sight they haven't seen in about four decades.
The normal habitat of the bear is 300 miles from Norilsk, in Kara Sea area, north of the Siberian coast. Scientists surmise that the bear was forced to travel that far away due to the decrease in the Arctic ice cover:
Dmitry Gorshkov, head of biodiversity at the World Wildlife Fund's Russia office, said polar bears were sometimes forced to take desperate gambles.
"It's not normal for them to walk so far south, but the unusual situation can happen because of the lack of natural food and ice," he said.
"It's very difficult to reduce climate change locally," Mr. Gorshkov added. "The Arctic is one of the places that are most affected."
[…]
In Norilsk, emergency officials have issued warnings about the bear. But because it belongs to an endangered species, a decision was required from Moscow on whether to return it to its natural habitat or take it to a zoo, the English-language news outlet Siberian Times reported.
Video Credit: Reuters
Source: neatorama