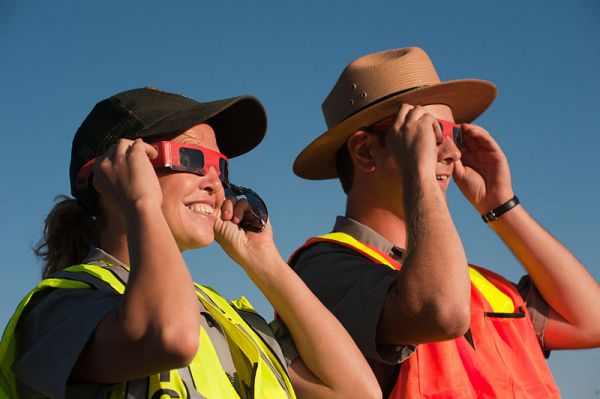 Whether you are able to even see the total solar eclipse next week will be a matter of preparedness. Where are you going to go? How will you get there? Do you have your eclipse goggles yet? If you want to take pictures of the event, you'll need to prepare ahead of time for that, too. You won't have more than a couple of minutes to shoot during the totality.
To take images as the Sun is being eclipsed, you'll need to use a special solar filter to protect your camera, just as you'll need a pair of eclipse glasses to protect your own eyes. However, at totality, when the Moon completely blocks the Sun, make sure to remove the filter so you can see the Sun's outer atmosphere — the corona.

Having a few other pieces of equipment can also come in handy during the eclipse. Using a tripod can help you stabilize the camera and avoid taking blurry images during the low lighting. Additionally, using a delayed shutter release timer will allow you to snap shots without jiggling the camera.
Mara Johnson-Groh of NASA's Goddard Space Flight Center has some instructions for getting the best solar eclipse photos, but don't wait until the last minute to read them. -Thanks, WTM!
Source: neatorama