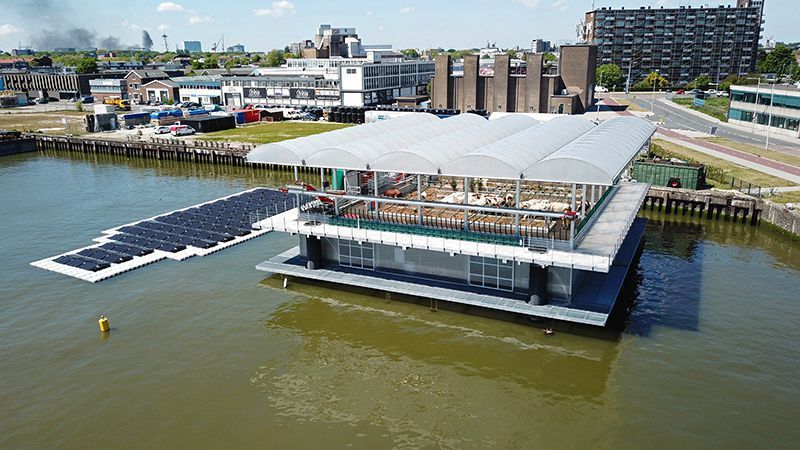 Our world isn't growing any bigger, not enough to accommodate the increasing world population. We face multiple issues in the future, one which is food security aggravated by climate change. In response to this, Peter van Wingerden turned his idea for a floating farm into a passion project which has now become a reality.
The idea for the Rotterdam farm came to life in 2012, when van Wingerden was working in New York City as Hurricane Sandy hit. Damaging floods crippled parts of the city and brought food distribution by truck to a halt. The experience galvanized van Wingerden to turn his previously vague ideas about growing food on the water into a passion project.
"I see this as a substantial way to produce food close to consumers," van Wingerden says. He sees floating farms as a way to ensure food is always nearby while simultaneously reducing the costs of transportation. "It's not the 100 percent solution, but part of a hybrid model." A floating farm is "part of a circular city," he adds.
(Image credit: Floating Farm)
Source: neatorama