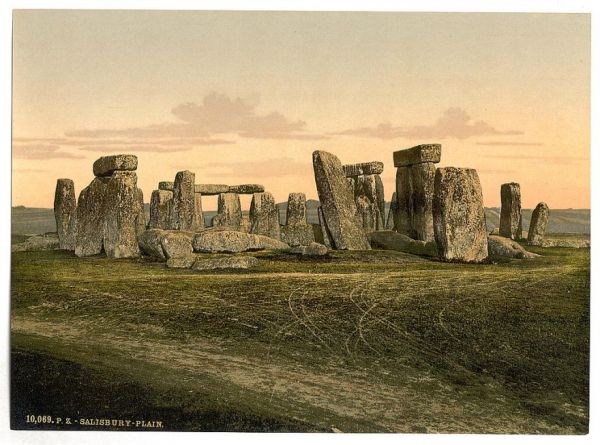 Stonehenge was not always a protected treasure. Ever since it was noticed as something strange and different, people desired a piece of it, and literally took those pieces home with them. A visit to Stonehenge meant taking a hammer and chisel to get a piece of rock for one's collection or mantelpiece. During the Victorian era when travel and tourism was on the rise, the vandalism reached a fever pitch- people not only took chunks of rock home, they left their names carved in the stones.
In 1871, The Times published another series of letters regarding the state of Stonehenge, initiated by a writer who signed off as "A Vacation Rambler." "There were many visitors," the Rambler wrote of a recent visit to the site, "and a constant chipping of stone broke the solitude of the place." The monument's owner, Edmund Antrobus, 3rd Baronet, retorted in a published response a week later that "considering the thousands who annually visit it, I think the public deserve much credit for the very little damage done." Antrobus did report several disturbing tales of vandalism, however, including an exchange with a "respectable paterfamilias," who, upon being asked by Antrobus not to use his hammer and chisel, shot back, "And who the deuce are you, sir?" Told that Antrobus was the owner, the man responded that he believed the stones to be "public property."
A hundred years ago, the last private owner of Salisbury's Stonehenge donated it to the British government. Only then was any real effort put into preserving the ancient monoliths, even though academics had been complaining about vandalism for centuries. Read about the desecration of Stonehenge at Atlas Obscura.
(Image source: Library of Congress)
Source: neatorama