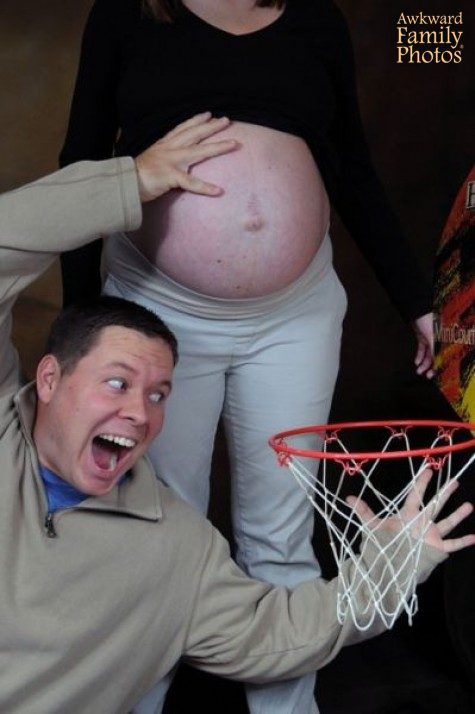 Why settle for the romantic pregnancy photoshoot when you could have a funny one? Andrea's brother-in-law realized that her sister's pregnant tummy resembles that of a basketball, and so he took the opportunity.
"This narrowly beat out the one of my sister's stomach as a golf tee from her first pregnancy," Andrea tells Awkward Family Photos.
From the looks of it, the brother-in-law would most likely have taught his kids wacky stuff as they grew up.
What do you think of this photo?
Image via Awkward Family Photos
Source: neatorama