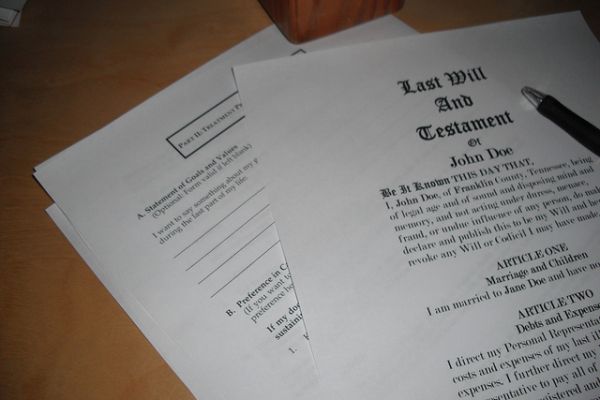 Everyone has a dream at least once in their lives about inheriting money from a long lost uncle, or someone they met once on a train, or from someone famous who wanted to spread it around. It happened in the movies Brewster's Millions and Melvin and Howard. In real life, it doesn't happen often, but it has happened often enough over time to make a list.
In yet another case from the early 20th century, we have the rather odd story of Archibald McArthur- a man who deserves an article of his own. But to sum up his life story for now, as a young man he moved to Dodgeville, Wisconsin, arriving with almost literally nothing but the clothes on his back and a degree from Lawrence college. On his first day in town, he worked sawing logs in exchange for a bed to sleep in that night and a hot meal.

He subsequently spent the next couple decades making a fortune, living lavishly and then, for reasons known only to him, very suddenly liquidated all his assets, became a vegetarian, grew a rather Dumbledore-esk beard, and took a vow of poverty. He lived in a shack from then on and mostly just hung out in a nearby cemetery reading philosophy books and poetry. According to a January 31, 1926 article from the Milwaukee Journal, he told people who asked that he preferred hanging out with the dead more than the living.

After a few decades living like this, at the age of 78 he seems to have felt the call all elderly feel at some point, and decided to move to Florida. He thus bought a car, drove to Florida, sold the car, and died a few years later. Beyond a few other bequests, including randomly leaving $15,000 (about $216,000 today) to the son of a woman, Mrs. Jane Joyce, whose family he'd been friends with when he was young, he left the bulk of his estate, $300,000 (about $4 million today) to a young clerk by the name of George Rafferty he once met on a park bench in Jacksonville, Florida.
There was even one couple that inherited six billion dollars from a grandmother they'd never met. They had heard she was wealthy, but they didn't know she was that wealthy. You can read those stories, plus instructions for finding out if you might be able to tap into some unclaimed estate money in the UK and the US, at Today I Found Out.
(Image credit: Flickr user Ken Mayer)
Source: neatorama