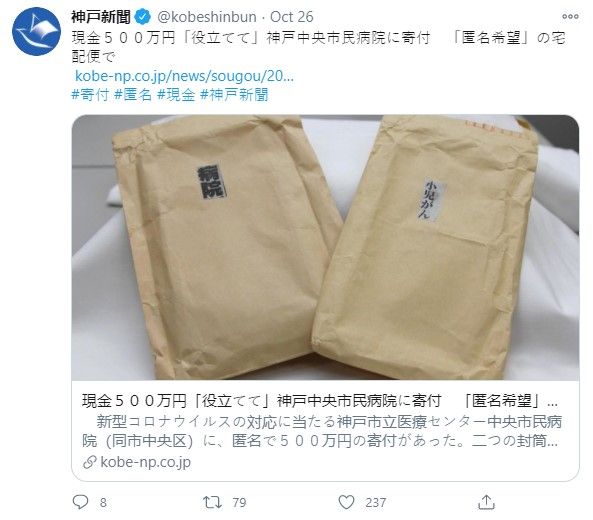 Japan — Earlier this month, the Kobe City Medical Center General Hospital received an enormous monetary donation from an unknown donor. Thinking that there might have been a mistake, they decided to return the package, which contained 5 million yen (over $47,700), on the return address provided in it. Days later, however, they received the same package again, this time with no return address. After consulting their lawyers, the hospital then decided to accept and keep the donation.
So, after some initial awkwardness, all was well that ended well. It's understandable too, as it was probably the sender's first time doing something like this, and Kobe City Medical Center told [the] media that it was definitely the first time they'd ever received an "anonymous" donation.
More details about this story over at SoraNews 24.
(Image Credit: kobeshinbun/ Twitter)
Source: neatorama