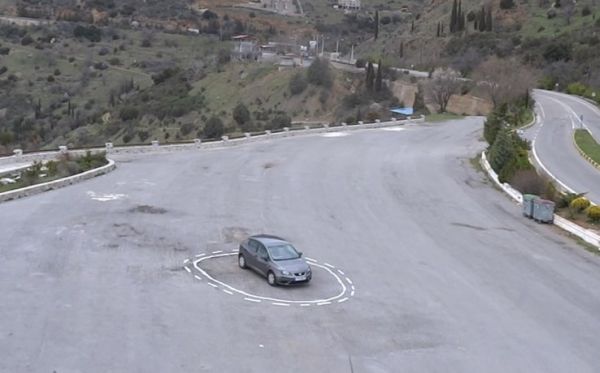 Millions of self-driving cars will supposedly hit the roads by 2020, but before they can shuttle us about auto manufacturers have to fix all the bugs and exploitable aspects of their cars' software.
Because, as it stands now, self driving cars are easily hacked, rerouted and, as this video by British artist James Bridle shows, trapped by simply drawing a solid line surrounded by dashes on the ground.
Autonomous Trap 001 from stml on Vimeo.
This minimal work of automotive performance art isn't a true test of a self-driving car's ability to think outside the lines, but it raises questions about how easy it will be to trip up an autonomous car's AI. And hopefully these questions will help automakers work out all the kinks, because I'm ready to sit back and let the car do all the driving!
-Via TechCrunch
Source: neatorama