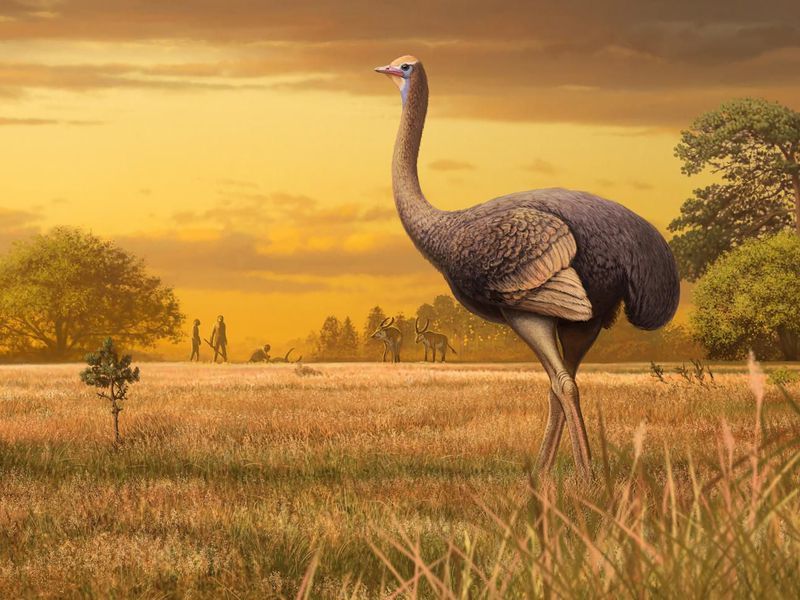 Giant birds have been known to roam the Earth for quite some time. One of these birds were the elephant bird, the largest known giant bird, which were over nine feet tall and weighed over a thousand pounds. They became extinct 1,000 years ago. There is also the Australian mihirung or "thunder birds", 7-foot tall birds weighing around 500 to 1,000 pounds, which disappeared 50,000 years ago.
But until now, no one had ever found evidence of these towering avians in Europe.
Today, researchers describe the first fossil of a giant bird found in Crimea in the Journal of Vertebrate Paleontology. Dated at around 1.8 million years old, the specimen makes experts question previous assumptions that giant birds were not part of the region's fauna when early human ancestors first arrived in Europe.
[…]
Based on the femur's dimensions, the team calculated that the bird would have weighed around 992 pounds—as much as an adult polar bear—making it the third largest bird ever recorded.
Know more of this astounding discovery over at Smithsonian.
(Image Credit: Audrey Atuchin)
Source: neatorama