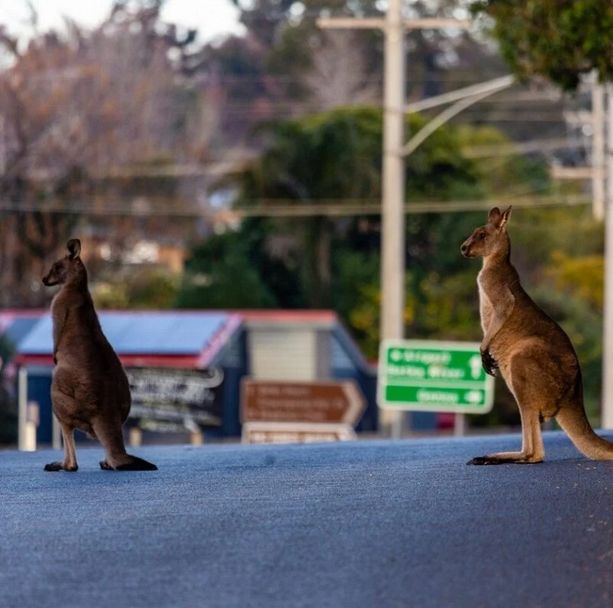 It's in Australia. Are we surprised? In Mallacoota, Australia, kangaroos hop down the main street every day. Seeing kangaroos in the area is normal, and a delight for tourists, of course. Nadine Cresswell-Myatt shares her experience in her visit to the the isolated city:
Mallacoota has just over 1,000 residents, nearly half aged over 60. Many holidayed here through their working lives and chose to retire here. The township is in the heart of theCroajingolong National Park — 338 square miles of coastal wilderness. Recognized as a UNESCO World Biosphere Reserve, there are over 1,500 plant species and diverse wildlife, including kangaroos, wallabies, echidnas, koalas, platypuses, and possums. Challenges include a 3-dayWilderness Coast Walk, scrambling over boulders, crossing river estuaries (which may require swimming), and trekking isolated beaches.
Fortunately for the less gung-ho, namely me, Mallacoota also offersshort scenic walks close to town. Kangaroos on thelocal golf course often outnumber players. Short coastal walks mean spotting penguins, dolphins, and seals. Or whales from April to October during their migration. Twitchers — dedicated birdwatchers — can tick off over 300 species, including Crimson Rosellas, orange and black Eastern Spinebills, Black-faced Monarchs, green and red Olive-backed Orioles, and even elusive lyrebirds.
Image credit: Scott Kingman
Source: neatorama