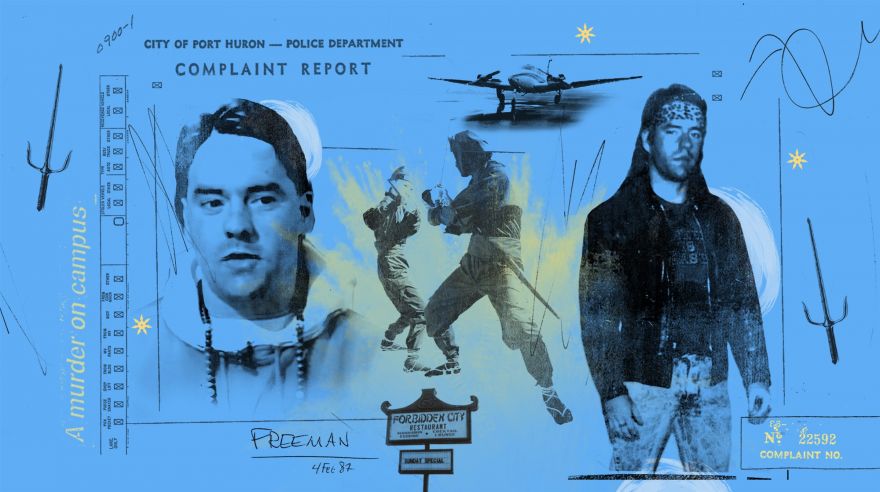 Temujin Kensu was convicted of the murder of a college student in Port Huron and sentenced to life without parole. However, there was no physical evidence that connected him to the murder. He was still convicted partly because of a theory presented by the prosecutor at trial: that he was a cunning ninja. That might be the silliest sentence you and I both have read, but it's all true, as NBC News details:
Over the years, attorneys, journalists and independent investigators have challenged that theory and raised critical questions about Kensu's conviction. High-profile supporters, including retired U.S. Senator Carl Levin, have pushed for his release. Since the conviction, a jailhouse snitch recanted his testimony that Kensu had confessed, and a federal judge overturned his sentence after finding, in part, that his lawyer provided ineffective counsel by never calling a crucial alibi witness.
Yet Kensu remains in prison.
Since the 1980s, more than 2,000 innocent people have been exonerated and released from prison, thanks to DNA testing and new evidence uncovered by advocates working on behalf of the wrongfully convicted. But Kensu's case illustrates the obstacles in undoing a questionable conviction when there is no forensic evidence absolving the defendant, such as DNA results.
The case "is a really frustrating example of how unfair our system can be," said Imran Syed, Kensu's attorney and the assistant director of the Michigan Innocence Clinic.
Kensu's last shot at freedom lies with the state's yet untested Conviction Integrity Unit. Modeled after efforts launched by local prosecutors to investigate innocence claims, Michigan's CIU is one of only a handful of state-run units in the nation.
Image via NBC News
Source: neatorama