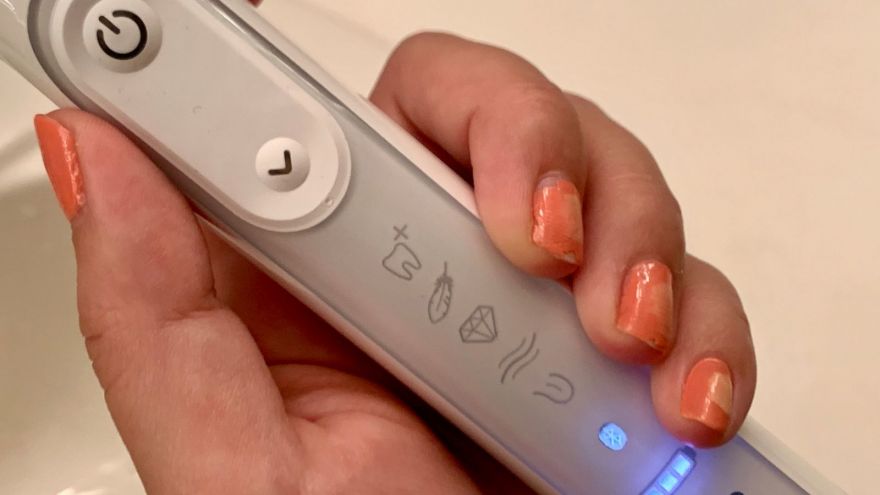 Smart devices are supposed to be smart. After all, they're not called "smart" for nothing. Because of Bluetooth, wifi, or some kind of companion app, we're theoretically getting something extra for all the money that we're spending. (Smart devices are also more expensive than non-smart devices, so I guess it should be no surprise that smart devices have something extra to offer us.)
By that logic, the smart Oral-B Genius X should be more than just an electric toothbrush.
But what extra can this toothbrush offer us, and what makes it different than other toothbrushes?
The difference between the Genius X and other electric toothbrushes is it's like a fitness tracker for your mouth. You can monitor how long you brush, how hard you brush, and what areas you covered. There's artificial intelligence built-in so the Genius X can evaluate your brushing style, but you can also manually track things like brushing your tongue, flossing, bleeding gums, and whether or not you used an oral rinse. You can view your results over months, embark on "journeys" (e.g, if you want blinding white teeth, you can select a two-week whitening journey), and unlock achievements. Like I said, a fitness tracker for your mouth.
Find out more about the toothbrush over at the review at Gizmodo.
What are your thoughts about this one?
(Image Credit: Victoria Song/ Gizmodo)
Source: neatorama