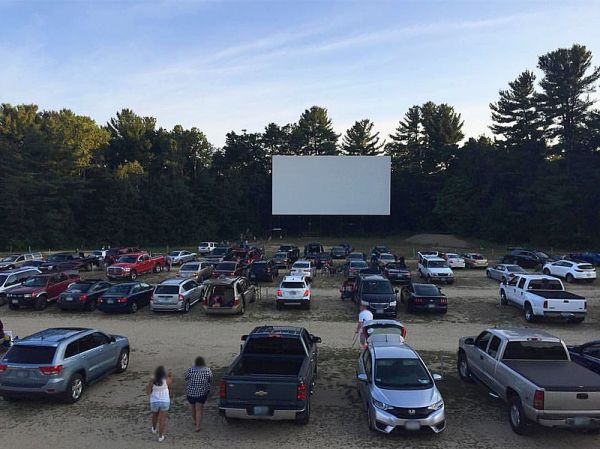 For about 50 years, the drive-in theater was a really big draw for movie fans. The advantages over walk-in theaters were that you had privacy (or social distancing, if you prefer), you didn't need to dress up, the kids could sleep in the back seat, and you could "smoke, chat, or even partake of refreshments." That last one is kind of funny, since partaking of refreshments is the reason walk-in theaters still exist at all. The first drive-in theater opened in June of 1933.
Richard Hollingshead, Jr., the inventor of the drive-in theater, developed the idea during the midst of the depression. He was out of work but figured there were two things people weren't willing to give up – their cars and going to the movies. He tested his concept by setting up a 1928 Kodak projector on the hood of his family car and projecting pictures onto a screen nailed to a tree in his yard.

Pleased with the results, Hollingshead sought financial backing from his cousin and opened the first drive-in theater. Patrons paid $1 per car or 25 cents per person. Speakers were mounted atop the 60-foot screen but didn't provide very good sound. It would take years to improve the sound problem at the drive-in. Hollingsworth's theater design included concentric, curved rows titled at a five-degree angle to ensure that everyone had a good view of the screen.
Drive-in theaters didn't really take off until after World War II, when the sound was improved and more people had cars. Read more about the rise of the drive-in theater at Newspapers.com. -via Strange Company
(Image credit: Laxbot7)
Source: neatorama