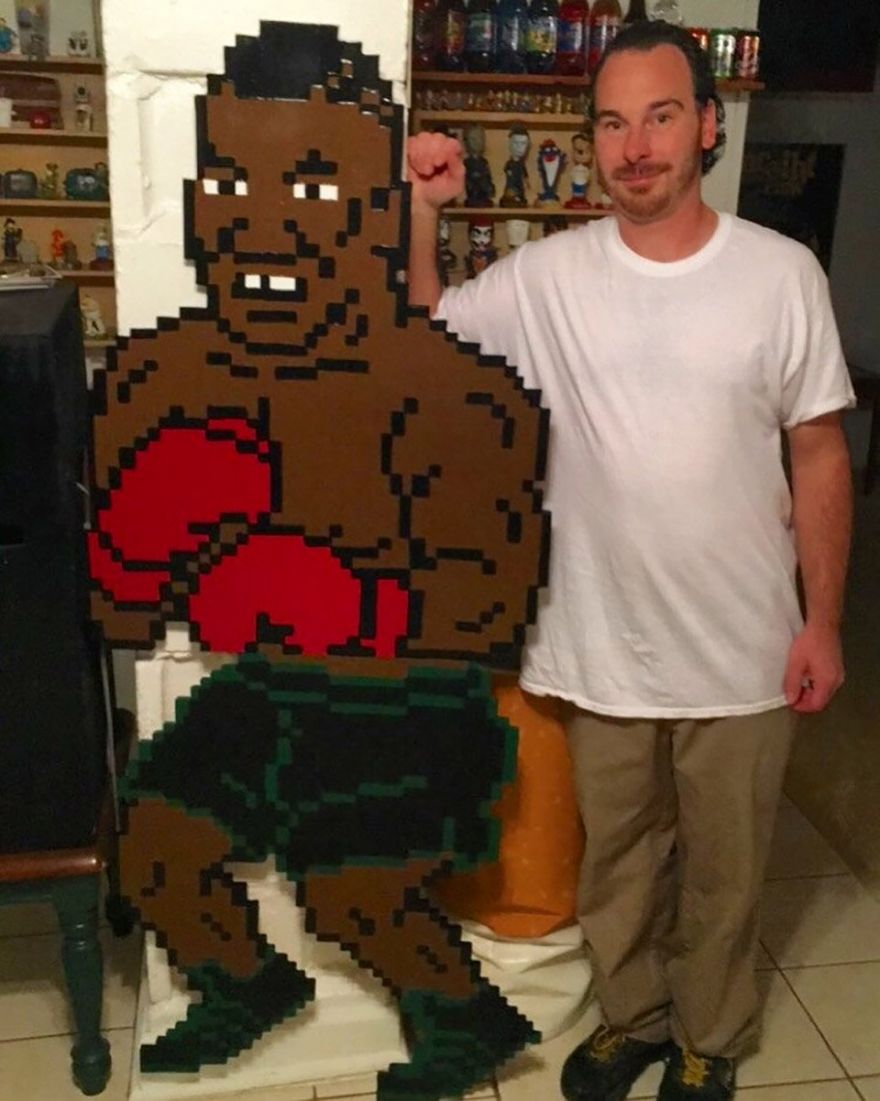 Back in the 80s, there came a boxing game that would be considered as one of the best video games of all time. That boxing game was Punch Out!!
In the game, you control Little Mac and you fight against fictitious boxers such as Glass Joe, Don Flamenco, Super Macho Man, Piston Honda, and Bald Bull, and Mr. Sandman. When you do manage to win against your opponents in three circuits, you will be given a chance to have a "Dream Fight" against a highly skilled boxer. In the original version released in the West, it was Mike Tyson.
Mike Tyson licensed his name and likeness to Nintendo, and he became the game's final boss.
Mike Tyson is considered as one of the hardest bosses in all of video game history.
If you're a fan of the game, you might want to check out this life-size cutout of 8-bit Tyson.
This 66″ tall version of the boxer was made by artist Jason Walker, who cut it from a sheet of 1/2″ plywood, then painted all the pixels to make him come to life. I imagine it took quite some time to get all of those jaggy edges just right, so it's well worth the $300 asking price. Of course, it's a bit heavy and unwieldy, so it'll cost you another $130 for shipping here in the US. Then again shipping around the actual Mike Tyson would surely cost more, and he'd probably punch you in the face while you tried to cover him in bubble wrap.
What are your thoughts about this one?
(Image Credit: Etsy/ Technabob)
Source: neatorama