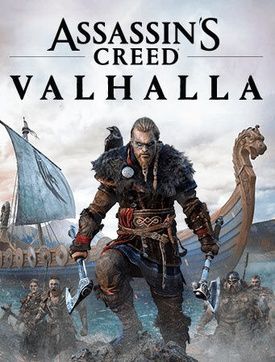 When Assassin's Creed Valhalla was released last month, people were surprised that the XP boost packs, which were present in Assassin's Creed Odyssey, were nowhere to be found in this game. However, that only seemed to be temporary. Now over a month later since the release of the game, Ubisoft has now introduced the controversial microtransactions into it.
The XP boost was controversial in Assassin's Creed Odyssey, not only because players felt microtransactions didn't belong in a full-price single-player title, but due to Odyssey's slow levelling process and level gates. This led some fans to claim the grind was there to deliberately encourage players to buy boost packs.
Speaking to Game Informer, a Ubisoft representative explained why the microtransaction had been added to Valhalla through an update.
"As more and more post-launch content becomes available, we want to give the option to players to advance their progression. Utilities allow players who lack the time to fully explore the world of Assassin's Creed Valhalla to be able to acquire the game's best gear, as well as other items, by accelerating their progress. For instance, these players can purchase maps that uncover some interesting locations in the world, but would still have to visit and play them to get their rewards."
What are your thoughts about this one? Do you think the game is a bit unfair to those who can't afford microtransactions?
(Image Credit: Ubisoft/ Wikipedia)
Source: neatorama