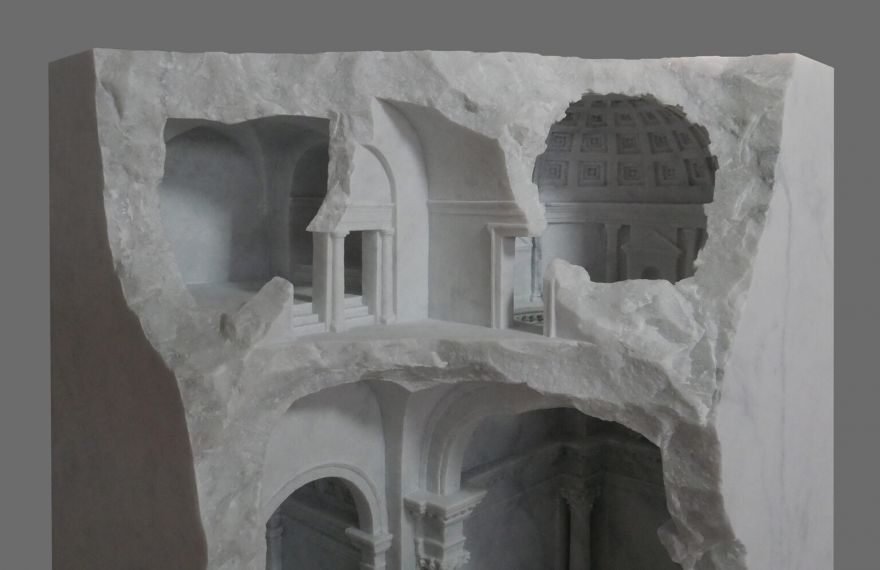 British artist Matthew Simmonds carves miniature architectural models out of hunks of marble. Most of his models feature ancient ruins and older architectural styles, with grand archways, detailed ceilings, and some even come with mini-statues on display in their halls. Colossal has more details:
Within the spaces, Simmonds contrasts the rough, jagged edges of the stone with precise angles and detailed flourishes. "Drawing on the formal language and philosophy of architecture the work explores themes of positive and negative form, the significance of light and darkness, and the relationship between nature and human endeavor," he says ina statement.
See more of the artist's carved interiors, which are often less than a foot wide, onhis site.
Image credit: Matthew Simmonds via Colossal
Source: neatorama