Dominic Wilcox makes things you didn't realize that you needed until he made them possible, such as ruby slippers (like from The Wizard of Oz) with GPS navigation to lead you home.
On a busy city sidewalk, it could be helpful to know where other people are turning, especially if they're turning in front of you. The Directing Jacket solves that problem.
(Next, Mr. Wilcox, please invent a shock collar that activates when a person stands still in the middle of the sidewalk or hallway.)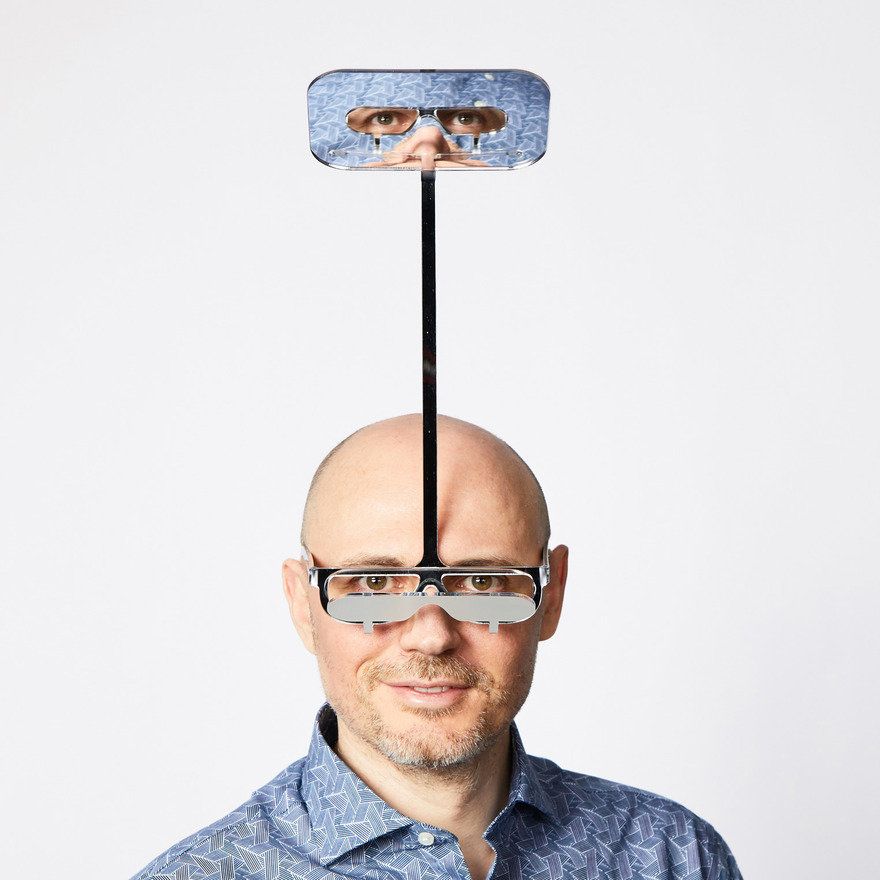 Can't see what's happening at the concert because taller people are blocking your view of the stage? That's why Wilcox invented the Periscope Glasses, which give you the sight of someone one foot taller. He describes their origin:
I was standing at a gig and turned to see a small woman dancing away but unable to see the band. This gave me the inspiration to design a way for people to see over obstacles such as tall people like me.
-via Core77
Source: neatorama