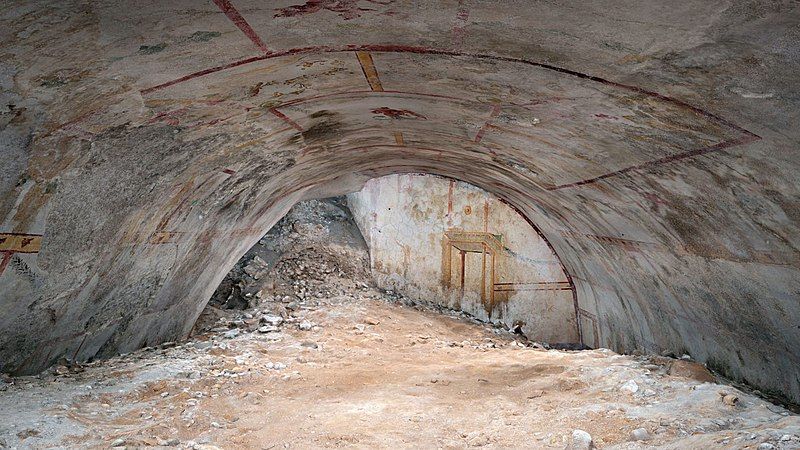 Archaeologists have found a hidden room beneath Nero's Golden Palace bearing frescoes and other drawings symbolizing Nero's passion for the arts.
No one knows exactly what the room was used for but it could give some more insight into the one considered as the cruelest Roman emperor.
Nero's hidden chamber has been named the Sphinx Room for one creature in particular, a solitary sphinx. "The find offers a tantalizing glimpse into the atmosphere of the 60s of the First Century AD in Rome," said officials from the Colosseum archaeological park.
The discovery of Nero's hidden chamber, made in May 2019, "was of immense artistic and archaeological value," said Alfonsina Russo, the director of the Colosseum, in a statement released to the media. "We hope to finish the work by the end of the year. The room is well preserved but it needs cleaning and restoration."
(Image credit: Ufficio Stampa Parco Archeologico Del Colosseo/Wikimedia Commons)
Source: neatorama