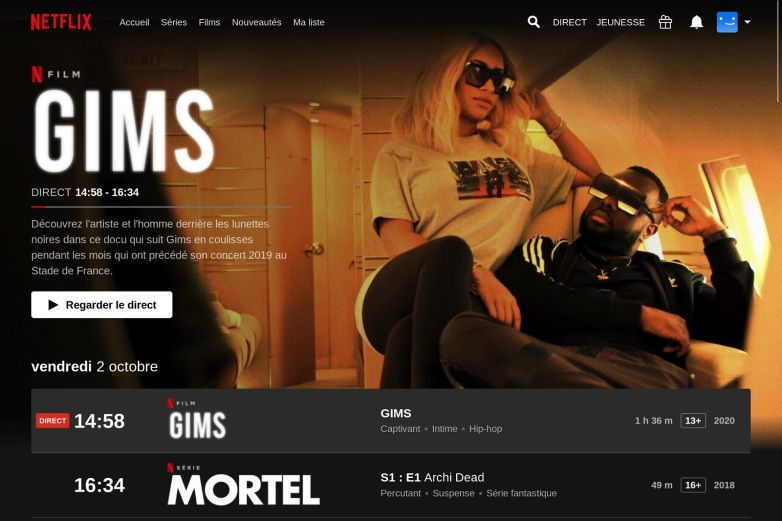 Unfortunately, people outside of France can't experience this latest feature yet. Netflix is now testing a feature that can give its users an ability to let the service take over and tell them what to watch. Direct is a new, always-running feature that serves as a real-time TV channel populated with shows, movies, and more from the service:
For now, the feature is only being tested in France, where Netflix says it is being "gradually deployed" as of Thursday, November 5th, and will eventually be accessible to everyone in the country by early December. As the company says in a news release, traditional TV viewing is still very popular in France, and subscribers there want to have the option to view content on the service without having to choose what to watch first.
Not only is this a great way to avoid the stress of having to decide what to watch, but as Netflix puts it, "you can let yourself be carried away without having to choose a particular title and let yourself be surprised by the diversity of the Netflix catalog." As an aside, this quote has been Google-translated from French, so it might not actually be a perfect translation. Regardless, having a "live TV channel" of Netflix content does seem like a great way to introduce people to shows and movies they might not have even considered watching before seeing them on Direct.
Image via BGR
Source: neatorama