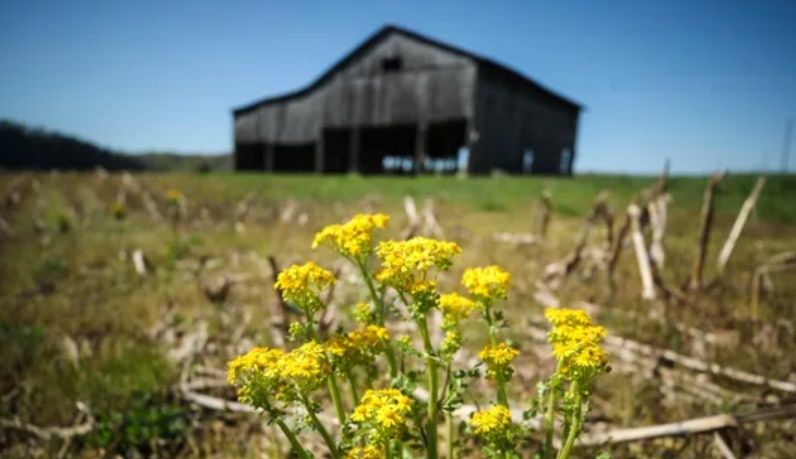 Ancient and weathered barn wood are now in demand, thanks to the farmhouse chic that's all the rage in the home remodeling business. As this type of wood rises in popularity, it attracts something new and unexpected: thieves.
Near Cumberland River, there's a rustic tobacco barn house of Lois "Nan" Coffey. The doors are gone and the structure looks like "skeleton with missing bones" as thieves have stripped the precious wood from the house.
Nan and her family reported the incident to the authorities and placed cameras and floodlights in the property in case the burglars decide to come back.
And if they get bold, Nan says she still has a pistol hidden in the house.
"Well, sure, I'd fire at 'em," she said. "I'd love to get it out."
(Image Credit: Screenshot from Matt Stone/Courier Journal)
Source: neatorama