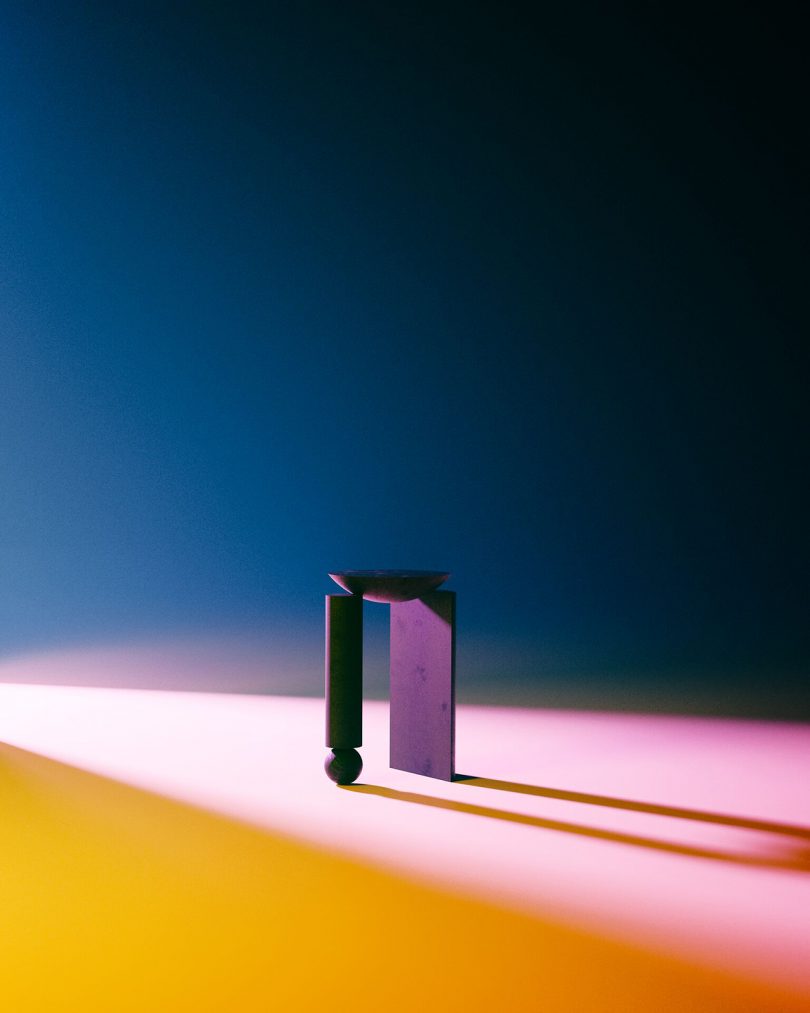 Pedro Paulø-Venzon is a designer who has produced objects and artifacts created from the discussions surrounding contemporary and modern design in Brazil. Most recently he's been focused on the production of syntheses between the authorial and industrial, local and global, and tradition and its displacements.
His latest work, known as Tríptico Infame or Infamous Triptych, is a look at colonial devices, the technologies of confession and the rigid discipline that operated in redemptive iconography. The three-part series (Anca, Coito, and Teta) seeks to establish a relationship between severity and lightness as well as sculpture and furniture, from a division between that which forms the order of function and that which establishes dialogues with decolonial hyphenation and contemporary aesthetic discourses.
Tríptico Infame departs from the typical structure of a devotional painting to form play between lack and balance, sacred and profane, lightness and severity, zero-degree functionality, and concern with the narratives that underpin the culture of design.

Source: design-milk