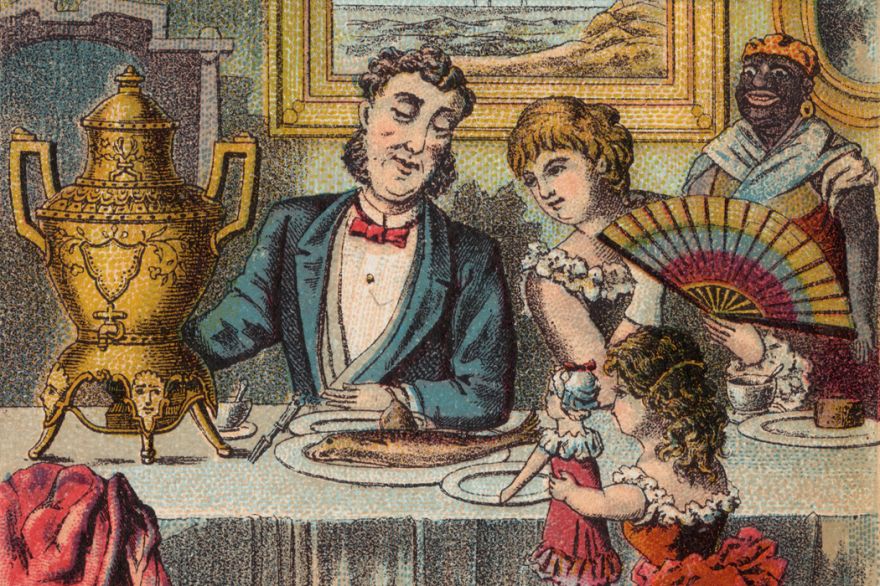 Nowadays, many global brands understand the need for representation and breaking down stereotypes and prejudice of race and gender among other things. Though controversial ads aren't as rampant today, some of them are still as blatant as they were back in the 19th century.
After decades of presenting the archetypal American consumer as white and female, advertisers are slowly broadening their imagery to include more diversity. But, as the scholar Marilyn Maness Mehaffy writes, the history of race in American advertisements isn't just about the absence of non-white buyers.
She argues that the creation of the ideal white, female consumer in the expanding consumer economy of the late nineteenth century depended on the inclusion of women of other races, particularly African-Americans, as a foil.
Mehaffy focuses on illustrated advertising cards. In the late nineteenth century, consumer brands printed the colorful cards to spread awareness of their products. Both children and adults saved the cards, leading to a collector's craze.
Some cards simply depicted animals, flowers, or landscapes. But one archivist found up to forty percent of the cards in a typical museum collection invoked ethnic stereotypes. In particular, Mehaffy writes, a striking number of illustrated cards depicted a pair of women: one white and one black.
(Image credit: Boston Public Library/Flickr)
Source: neatorama