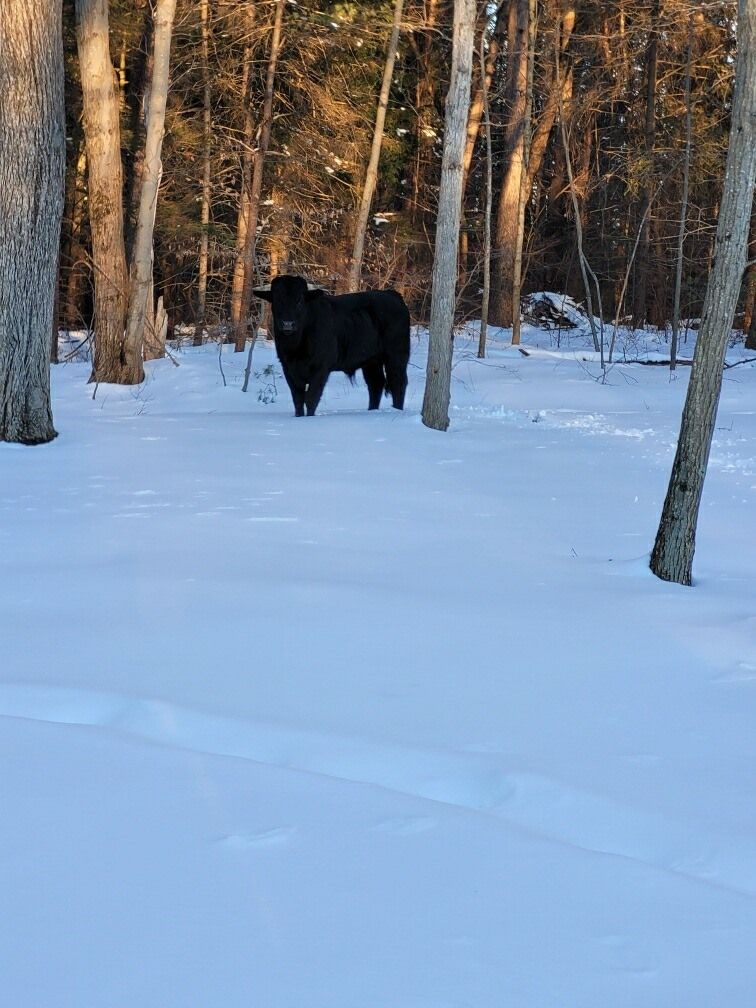 On August 3, 2020, a beefalo was able to escape from a trailer outside the Plymouth Meats processing facility. It was then next seen in Terryville two weeks after its escape. Ever since its escape, the Plymouth Police Department had been trying to capture it, but in all of their attempts, the beefalo was able to elude them. Now, over six months later, the police department encountered the beefalo again, and it seems that, despite the winter storms, it was able to take care of itself pretty well.
The Plymouth Police Department shared a photo on Facebook showing the beefalo, dubbed Buddy by locals, wandering in the snow in the Terryville area of Plymouth.
"As you can see, he is doing fine," the post said. "Ready for dinner."
[…]
A fundraiser to save Buddy from slaughter raised enough money to secure the bovine a new home at the Critter Farm Sanctuary in Florida, but attempts to capture the beefalo have thus far been unsuccessful.
Well, I hope that the cops are not giving up on capturing him. The sanctuary in Florida seems like the better place for him.
Well, what do you think?
(Image Credit: Plymouth Police Department/ Facebook)
Source: neatorama