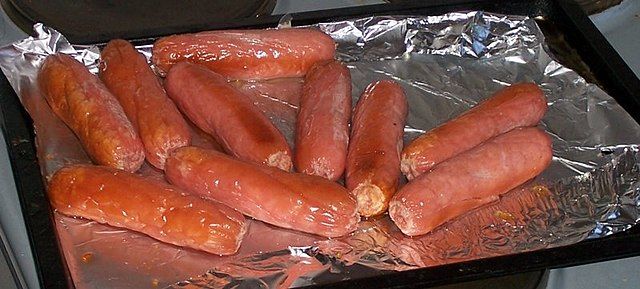 In the bright, shimmering utopia that is the future of the human race, we will be able to enjoy a vast variety of food-like substances. Prof. Louwrens Hoffman of the University of Queensland, Australia, says that the world of tomorrow includes the opportunity to eat sausages that use maggots as meat. The New York Post reports:
"An overpopulated world is going to struggle to find enough protein unless people are willing to open their minds, and stomachs, to a much broader notion of food," says meat science professor Dr. Louwrens Hoffman. "Would you eat a commercial sausage made from maggots? What about other insect larvae and even whole insects like locusts? The biggest potential for sustainable protein production lies with insects and new plant sources." […]
"In other words, insect protein needs to be incorporated into existing food products as an ingredient, he says. "One of my students has created a very tasty insect ice cream."
In terms of other sustainable sources of protein, Hoffman also brings up kangaroo meat — ideal because they don't require grasslands for grazing. They are also supplementing chicken feed, which is currently made mostly of grains, with black fly larvae, with promising results.
Yummy! I'm up for some insect ice cream.
-via David Burge
Source: neatorama