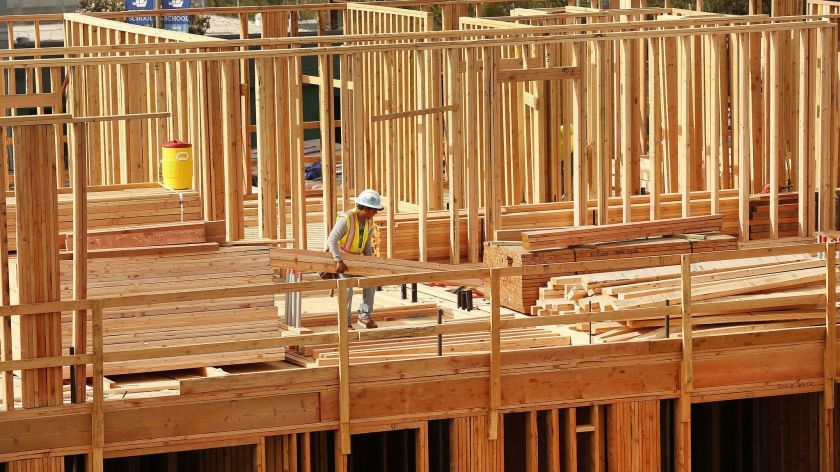 Building houses for the homeless takes a lot of time and money. It is a slow and expensive process, and it gets slower and more expensive as the years pass by. Six developers, however, through their response to a challenge from L.A Mayor Eric Garcetti, say that they can do it faster and cheaper.
Pre-fab construction, simplified financing, shared housing and small-scale projects were the strategies spread through the proposals recommended Friday to share a $120-million grant funded through the city's $1.2-billion homeless housing bond.
The proposals promise to produce 975 new units of supportive housing at an average cost of $352,000 per unit, according to a report the mayor and housing officials presented to the citizen committee tasked with oversight of the bond, Proposition HHH. The committee, which had called on the mayor last fall to conduct the innovation challenge, voted with little comment to send Garcetti's recommended proposals on for City Council consideration.
The proposals, however, fell short of the committee's goal of building 1,000 units in two years or less (but hey, it's just 25 units short).
More details about the proposals over at the Los Angeles Times.
(Image Credit: Al Seib/ Los Angeles Times)
Source: neatorama