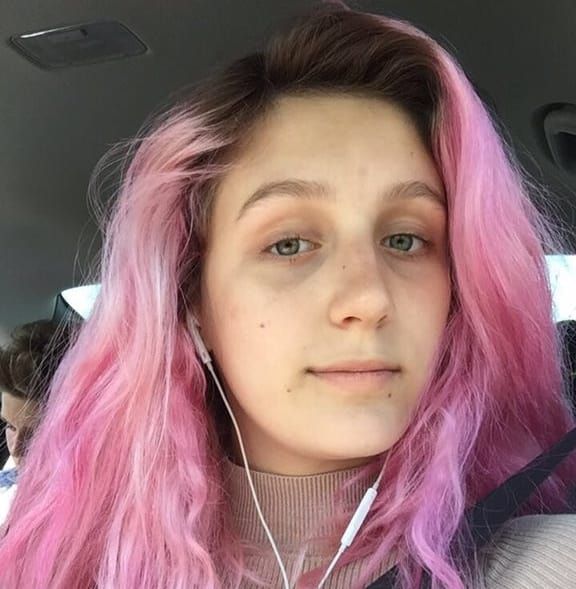 Most parents are lucky if the teenager they hire to babysit actually does a good job of keeping their kid safe and plays with them a bit, much less goes the extra mile to make the kid smile.
But the lucky folks who hired 15-year-old Keegan Carnahan hooked themselves a winner-because Keegan actually dresses up like a mermaid to entertain her young charge Alidy.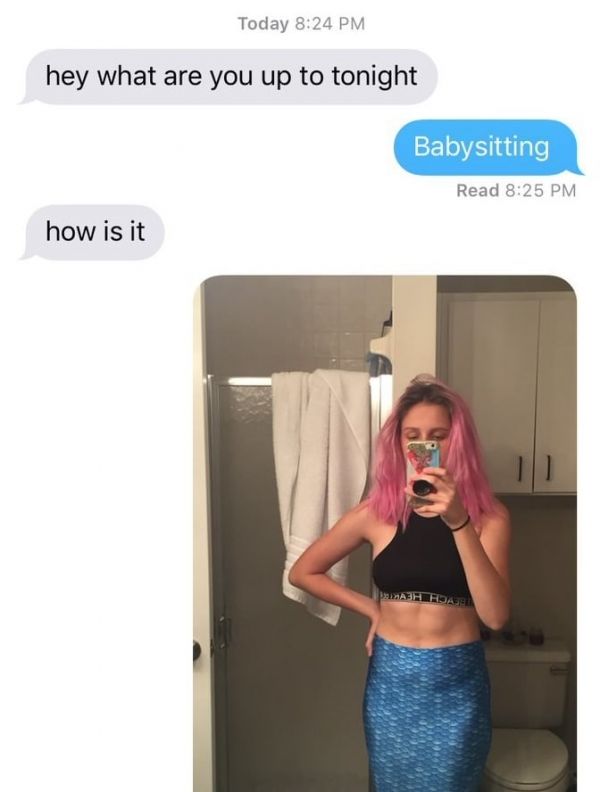 Keegan says she got the tail when she was 12 and "going through a phase", so when little Alidy came trotting out in her mermaid outfit Keegan "thought it would be a fun surprise to bring out mine for bathtime."
Alidy naturally thought it was a brilliant idea, and now people across the country are looking to hire Keegan to hire their kids…and star in their mermaid shows!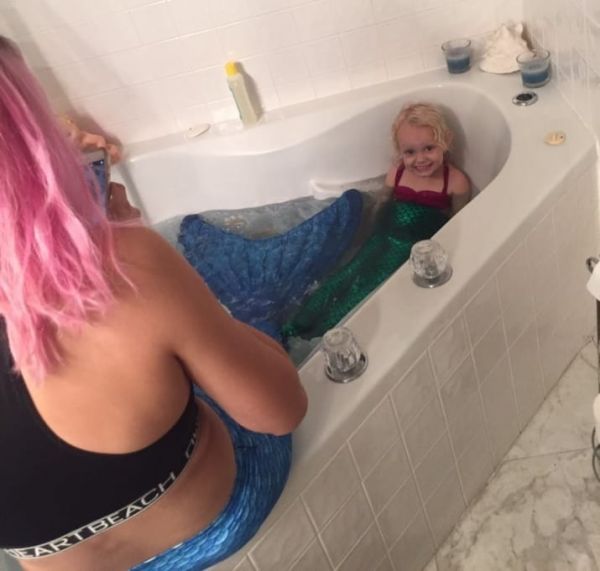 -Via BuzzFeed
Source: neatorama