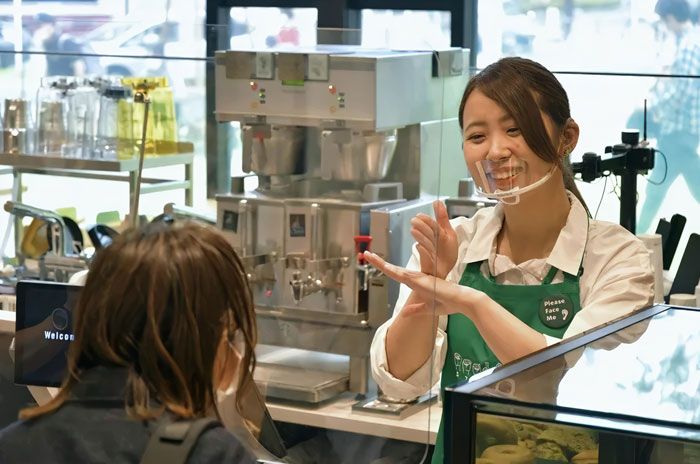 In order to create an inclusive environment as well as to make their coffee more accessible to everyone, Starbucks recently opened their first ever Signing Store in Japan — a Starbucks store that is focused on serving those who are mute and have impaired hearing. The Signing Store in Japan is the fifth of its kind.
On June 24, Starbucks Coffee in Japan announced on its Twitter that it will be opening a Starbucks Signing Store on June 27 in Kunitachi city, which is located in the western portion of the Tokyo Metropolis and has a high hearing-impaired population.
[…]
It was said that the store will have 19 hearing-impaired employees who will be supporting deaf customers.
"Starbucks has been hiring [deaf] and hard of hearing partners (employees) since we entered Japan in 1996, and these partners have made incredible impacts in their communities. [Inspired] by their passion, we created this store as a place of belonging, where our partners and customers can stay true to who they are and be inspired. This store truly represents infinite possibilities for all," said Takafumi Minaguchi, the CEO of Starbucks Coffee Japan in their press release.
[…]
Despite the cafe focusing on those with hearing and speech disabilities, it will be open to all people regardless of whether they have difficulties communicating. There is a special menu sheet and writing instruments as well as special signs to facilitate communication for customers who cannot speak sign language.
More details about this over at Bored Panda.
What are your thoughts about this one?
(Image Credit: Starbucks/ Bored Panda)
Source: neatorama