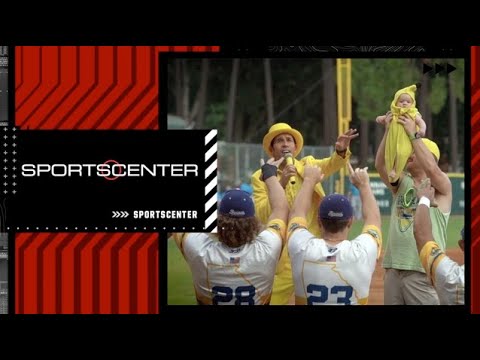 The Harlem Globetrotters of baseball is a minor league team in Georgia called the Savannah Bananas. Only launched in 2016 after the Savannah Sand Gnats moved away, they've taken the baseball world by storm by focusing on fun and entertainment more than winning (although they win, too).
This. is. Bananas.
Welcome to Bananaland. #FansFirst#EntertainAlwayspic.twitter.com/3yt2lcpv3R

— Jesse Cole (@YellowTuxJesse) September 9, 2021
They are always coming up with new stunts, like playing a game in kilts (for St. Patricks Day, which makes no sense). Their dance troupe is called the Banana Nanas. Their cheerleaders are the Man-Nanas, a dad bod cheerleading squad. Their mascot is a banana named Split. You'll find more entertaining links about the Savannah Bananas at Metafilter.
Source: neatorama