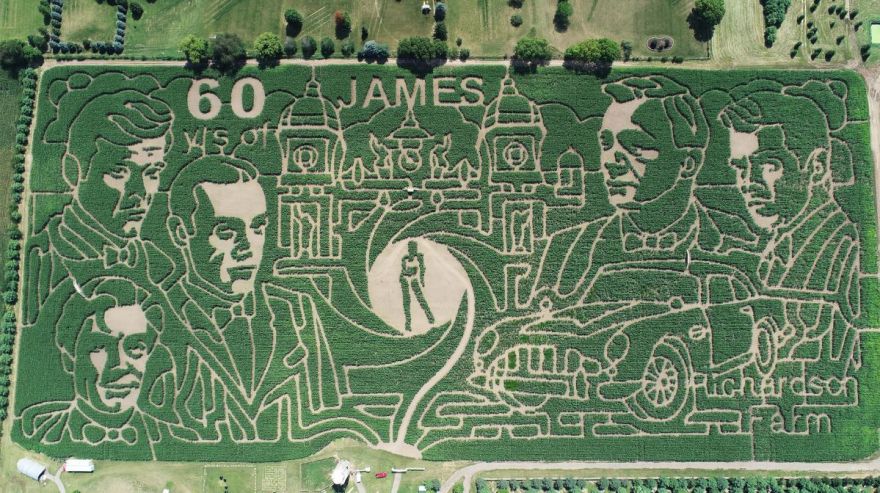 The name is Corn, James Corn.
The world's largest corn maze, located the Richardson Adventure Farm in Spring Grove, Illinois, is celebrating the 60th anniversary of Agent 007 of Her Majesty's Secret Service, James Bond.
The maze displays the images of all James Bond actors – Roger Moore, Timothy Dalton, Sean Connery, Pierce Brosnan and Daniel Craig – as well as other details from the movie, including the gun barrel, an Aston Martin DB5 car and the Casino de Monte-Carlo.
The "James Corn" (hah) maze was created by planting corn using GPS-equipped tractors, which automatically dropped seeds according to certain patterns. After the seed sprouted into corn plants, they get a maze with 10 miles of trail winding through 28 acres of live corn.
The James Bond corn maze is open to the public from September 10 to October 30, 2022. Besides getting lost in the maze, visitors can also participate in pumpkin picking, zip lines and other activities.
Image: Richardson Adventure Farm
Source: neatorama