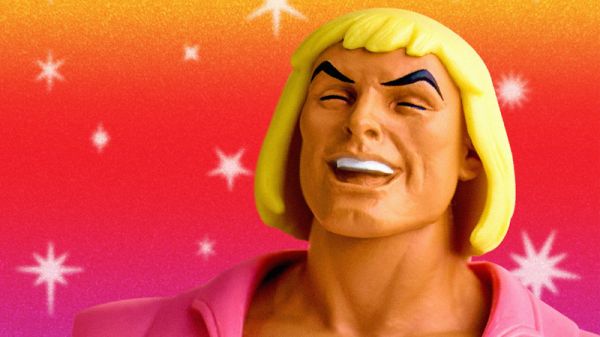 Remember the video called Super Fabulous Powers that mixed He-Man and the Masters of the Universe with "What's Up?" by 4 Non Blondes? Of course you do. If you don't, refresh your memory here. After all this time, we finally get an action figure based on that video, which is Prince Adam with that goofy smile and a fabulous pink sword.
Anyway, laughing Prince Adam—who comes encased in an appropriately rainbow-glitter covered box—will be available only at Super7's pop-up event during Comic-Con 2018: a recreation of Hordak's Lair from He-Man and She-Ra that'll be outside of the convention on 8th Avenue in San Diego. It's a lair worth braving for such a delightful reward.
Comic Con San Diego will be July 19-21. See the full figure at io9.
Source: neatorama