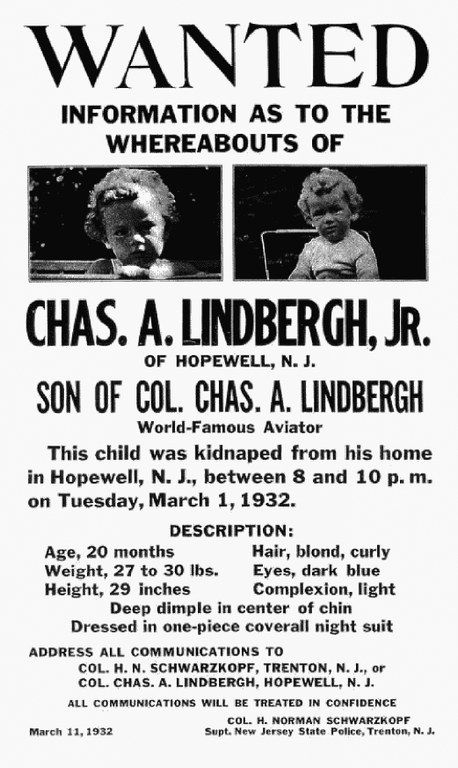 When Charles Lindbergh's infant son was kidnapped and killed in 1932, news media covered the story extensively. Newspapers, radio, and newsreels gave us details from the crime to the ransom to the arrest and conviction of Bruno Richard Hauptmann. While many books have been written about the kidnapping, Tom Doherty focuses on the journalism around it in his book Little Lindy Is Kidnapped: How the Media Covered the Crime of the Century. Doherty gives us an overview of the ways the kidnapping changed how news outlets cover crimes and how we consume those stories.  
One of the things that happens at the trial, which is sort of true forever on, is the forensic evidence becomes fascinating to people. You don't have shootouts or dramatic confrontations. There are no fingerprints, there's no gun. Nobody can really place Hauptmann at the crime scene.
 
So, you've got to follow the forensic trail. And what you have is this sort of relentless accumulation of forensic detail, which together leads unmistakably to Bruno Richard Hauptmann. Things like ransom money bank records, handwriting analysis, analysis of the wood grain of a ladder. People are obsessed with these details. They are reading three thousand words a day in The New York Times on the case.
 
This is something you see in the true crime genre today with these 15-part series that lead you through every little nook and cranny of the investigation. Some of that starts with the Lindbergh case.
There are other ways the Lindbergh case changed news media, which you can read at BrandeisNOW. -via Strange Company
Source: neatorama