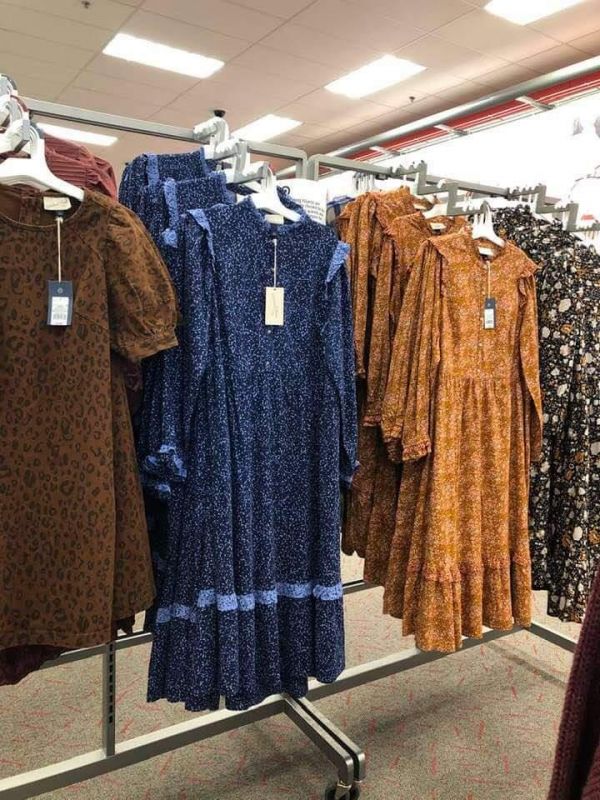 (Image credit: BeExcellentToEachOtter)
This picture from December made an impression. These dresses at Target evoke memories of Little House on the Prairie, which is a trend no one asked for, but they inspired some Facebook users, particularly the group BYC (BackYardChickens), to use them for historical recreations. The pictures were so good that they went viral, and now the #targetdresschallenge has leaked out and gone viral.
Target must be ecstatic that they are selling so many dresses, even if it's for comedic purposes. See lots more of these images at #targetdresschallenge or a representative roundup at Buzzfeed.
Source: neatorama