It is perfect though pic.twitter.com/0EU26odof7

— Zillow Gone Wild 🏡 (@zillowgonewild) April 18, 2022
A home in Onalaska, Wisconsin is for sale. There are plenty of photos at the real estate listing. It doesn't look outrageous or even all that strange, but it is an example of the overused trend of putting words on the walls, the most notable being "Live, Laugh, Love." This house has at least one such word graphic in every room. The sign says "Eat" in the kitchen, and there's the word "Pantry" over the pantry. But then you get to the master bedroom.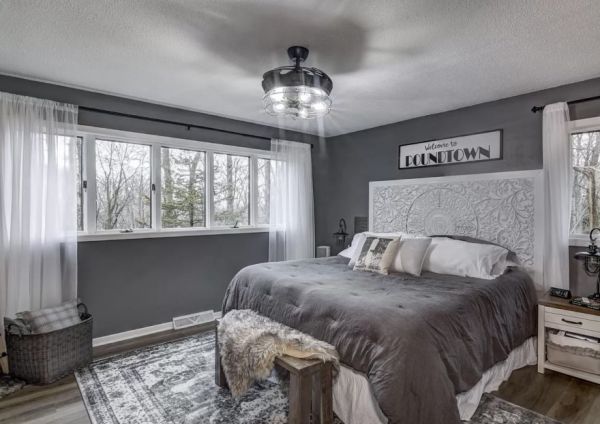 And that's how the listing went viral. Lauren Hegenbarth never considered that the sign she made would be the focal point of her home listing, but once Zillow Gone Wild picked up on it, there was no going back. She admits that she's big on signs for the home, and she even runs an online business to sell them. Mel magazine talked with Hegenbarth about her sign.
Hegenbarth created the sign while her husband was gone so she could surprise him when he returned. "He absolutely loved it; it matches our humor to a T," she explains. "Plus, two out of three of our kids can't read, and when our oldest read it while I was making it, I just told her it was a funny quote from a movie and she never asked about it again. She doesn't care; she's clearly used to the decor."
The same sense of humor that led Hegenbarth to make the bedroom sign is keeping her sane while it goes viral. Read the rest of the interview here. -via Metafilter
Source: neatorama