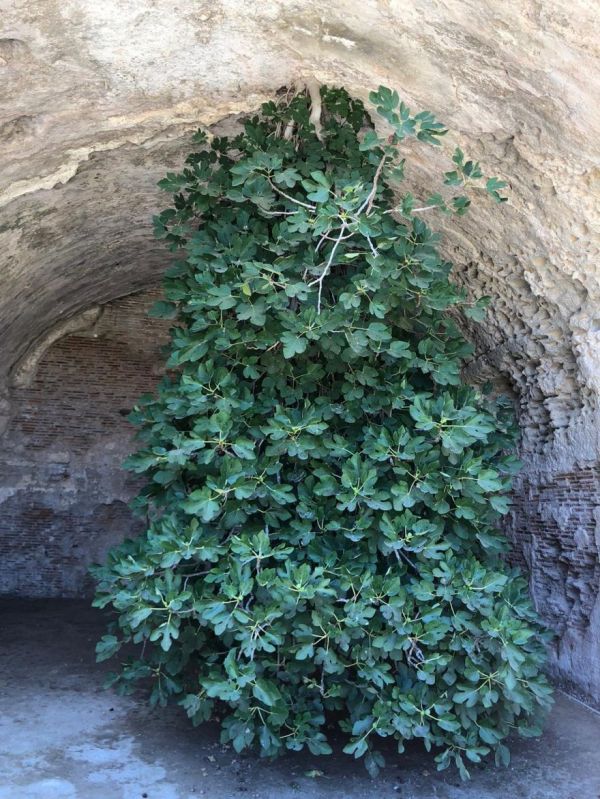 This photo isn't flipped. You are looking at it correctly. This fig tree is actually upside-down and it grew that way!
Atlas Obscura tells us that near the Italian coast town of Bacoli are ruins from the ancient Roman resort town of Baia. Throughout the centuries, several Roman emperors had vacation villas there, including Nero. This tree grows under an archway of a villa thought to be owned by Nero.
The origin of the tree is uncertain, but tourists flock to see it as it blooms and fades, each year. You can find it at the Parco Archeologico delle Terme di Baia.
-via Oddity Central | Photo: /u/AsterUwu
Source: neatorama