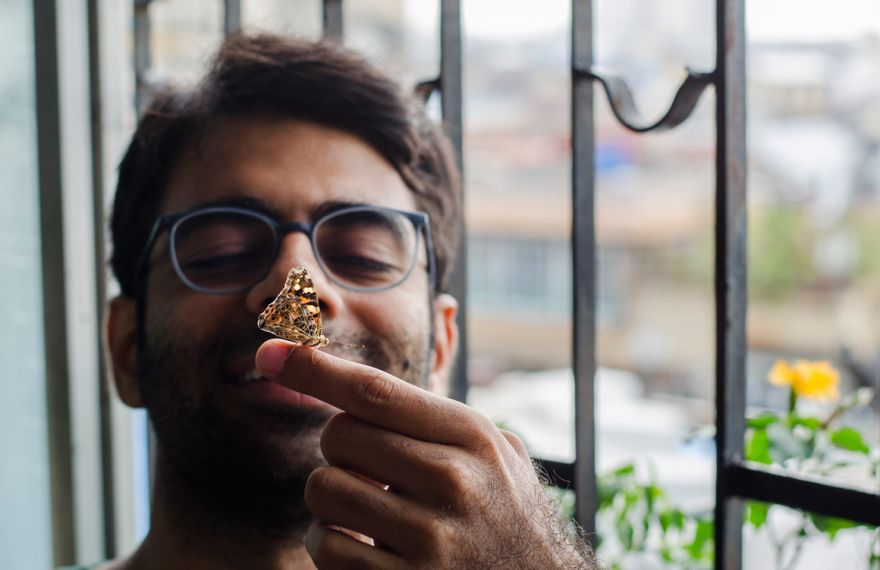 Rizwan Mithawala loved taking pictures of moths and butterflies in the many parks and forests in India. As a conservation writer, editor, and photographer for the Indian Wildlife Conservation Trust, he was sent to the national parks of India.
Most weekends, he can be found at the Sanjay Gandhi National Park, a sprawling, 40-square-mile forest that boasts as many as 170 species of butterflies in the metropolis of Mumbai.
But then the lockdowns were implemented across the world, including India, and this confined Mithawala inside his home. But…
For Mithawala, there was one bright spot. "I had a 16-foot window," he says cheerfully. His lockdown project was to tend to a butterfly garden, eight floors up and not far from the busy Mohammed Ali Road in South Mumbai.
The seed of the project was planted more than a year ago, when Mithawala and his mother Naeema were looking for ways to enjoy nature in the concrete jungle. As a photographer, Mithawala hoped to capture the life cycle of butterflies in colorful images. But he had a busy schedule, so the effort took a backseat until the [lockdowns]. Only then did Mithawala find the time to meticulously document the births of dozens of butterflies from his window.
And so he was able to turn his window into a safe haven for a red Pierrot butterfly, whose life cycle he was able to document. And this butterfly garden that he made only cost him 320 rupees — less than $5.
Know more about his project, and see the pictures, over at Atlas Obscura.
(Image Credit: Atlas Obscura)
Source: neatorama