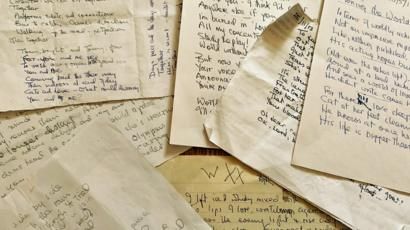 Peter Gordon placed a love poem under his wife Alison's pillow every day for twenty-five years. The actor wrote a whopping 8,500 poems for his wife. Now that's devotion, effort, and love. Even after Alison's death, Gordon continued to write about the life and love he shared with Alison, as BBC details:
It's hard to think of a gesture that could be both as grand and as sweetly personal.
The poems form a remarkable chronicle of domestic devotion, passion and bliss. If Peter's not the most romantic bloke alive, they suggest he's been one of the luckiest.
Peter started writing the poems in the 1980s, but they became a daily fixture in 1990, and remained so until her death from lung cancer in 2016.
"She was very touched and used to look forward to it," he recalls.
"It started off as little notes and then little poems. I would put them under her pillow, she would come to bed, look under the pillow, give it to me, and I would read it to her.
"Then I'd give it to her and she would read it silently and then fold it up and put it back under the pillow."
Around 340 of his vast archive of poems have now been put online by their daughters Cassie, a charity content creator, and Anna, a writer who has worked on Succession and Killing Eve.
Some of the poems are recited in accompanying videos by actors like Julie Hesmondhalgh and Pearl Mackie.
image via BBC
Source: neatorama