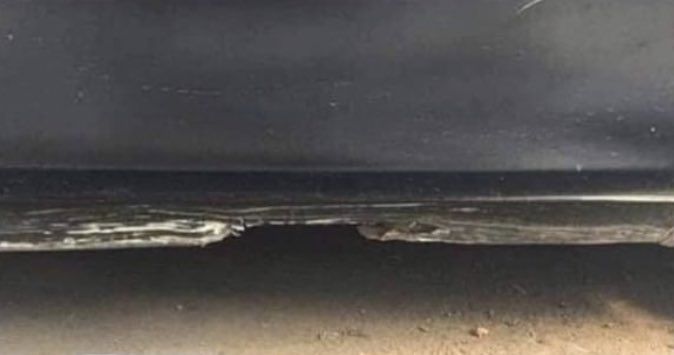 Don't worry, you're not alone if you thought that this was a photo of a beach. This "optical illusion" has been causing confusion – driving people wild. The majority thinks that this is a stormy shore or a beach scene.
Twitter user @nxyxm uploaded the photo with a caption:
if you can see a beach, ocean sky, rocks and stars then you are an artist, But its not a painting its lower part of the car gate which needs to be repaired.
Wow, majority of us are artists then. If you still can't see the photo as a broken car door, then try focusing on the larger pebble.
Image: @nxyxm/ Twitter
Source: neatorama