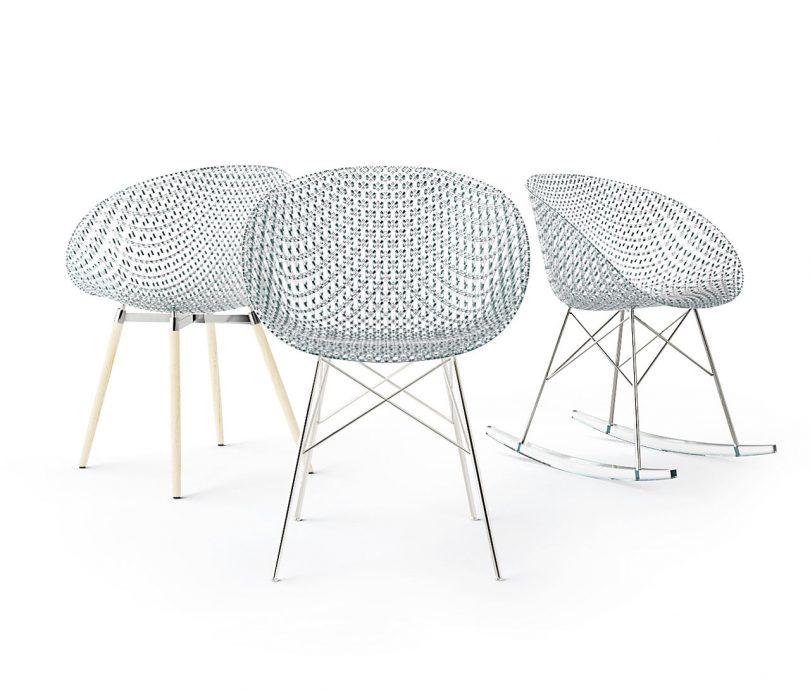 Fresh off of last year's MATRIX launch, designer Tokujin Yoshioka has expanded the collection for Kartell to include a transparent MATRIX chair and high stool. The new pieces combine a sculptural resin seat with wood or metal legs resulting in an icy, ethereal aesthetic.
The innovative seat is created using an injection molding technique that merges two layers of rod-shaped acrylic resin into the three-dimensional, matrix-like structure you see in the finished project.
The original MATRIX chair came in red, black, and white plastic versions while the new version comes in acrylic resin, which has never been used in this type of chair design before.

Source: design-milk